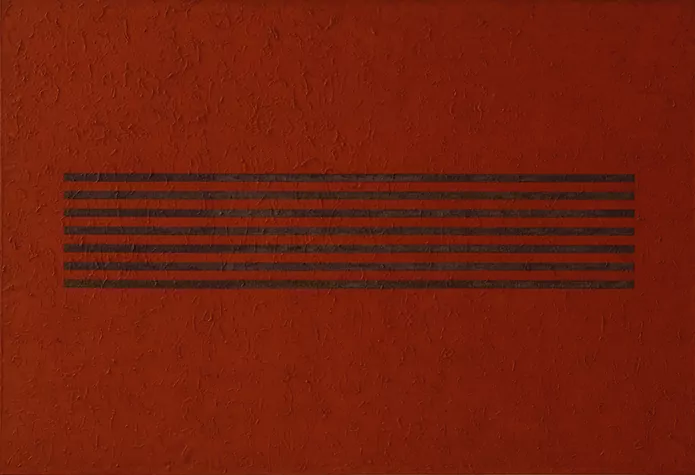 Woodcuts by American Artist Donald Judd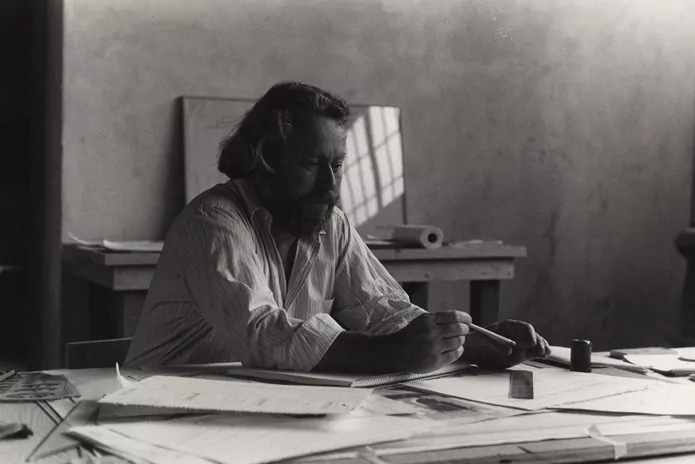 Donald Judd drawing at his studio in Marfa, Texas.
Donald Judd is quite the enigma. He didn't like to work with his hands, he especially hated the fuss of working with tools or mechanical aids. So it may seem odd us showcasing him here, a place that represents craftsmen and their technical skill with a certain material or set of tools. Well one aspect is Donald's superior eye for simple form, his furniture is an obvious advocate of this philosophy, this specific mentality spread throughout other areas of art and design as well. One such category, his woodcuts, can be admired here today.
When looking at Judd's history with abstract shapes it's obvious to see a progression throughout the years. Starting out in 1953 it's quite easy to make out figurative shapes in his printed artworks, moving on to the more organic prints of 1955-1960, and powerful decisive shapes of 1961 (such as the parallelogram seen in one of the photos below). His idea was to divide the space rather than impose on it. This was made possible thanks to his father, Roy Judd, who started making the prints for him. This meant Don could put down the tools he was using and take a step back, viewing from a more "intellectual" standpoint and could plan each woodcut accordingly. To me this is quite profound, Donald knew he couldn't do it all by himself so he sourced the help of a craftsman that was more skilled. He played to his strengths.
The Judd foundation uploaded these pictures on their website not too long ago, and I thought they would be worth sharing here for all to admire. The section features the artist's woodcut and print making process, and it gives us a wealth of information on each print and why it was made. This was produced to accompany a new exhibition at New York's contemporary art gallery David Zwirner until March 1st, 2014. You can find more information on this specific event below. Enjoy.
juddfoundation.org
davidzwirner.com

Untitled (Schellmann 27A), 1961-1978. Woodcut in ivory black on offset paper.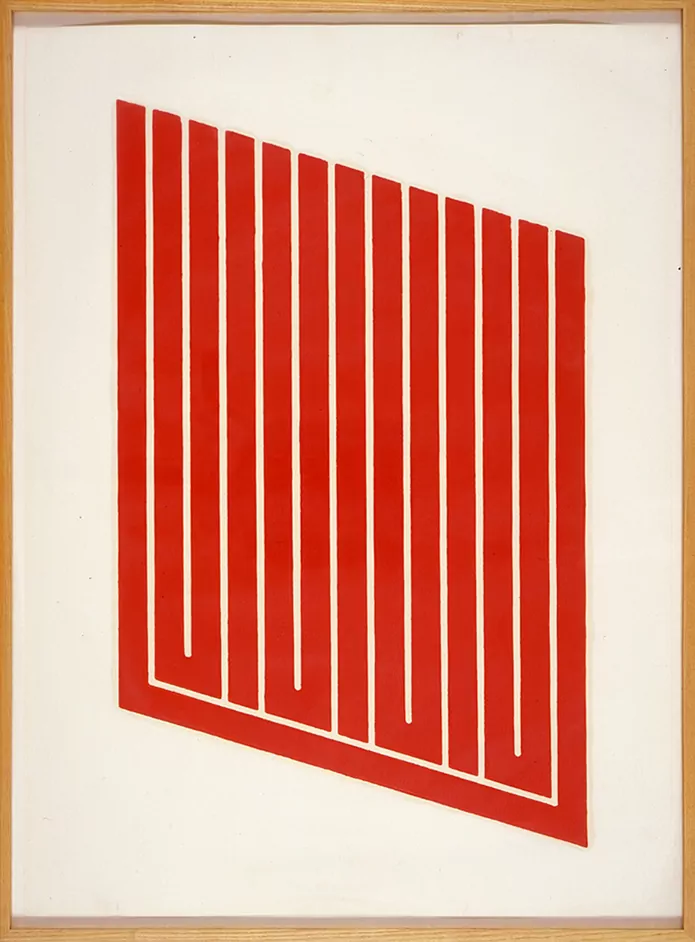 In 1963, Judd designed a large-scale series of prints. This is one example, the series includes 26 prints with thirteen pairs of parallelograms.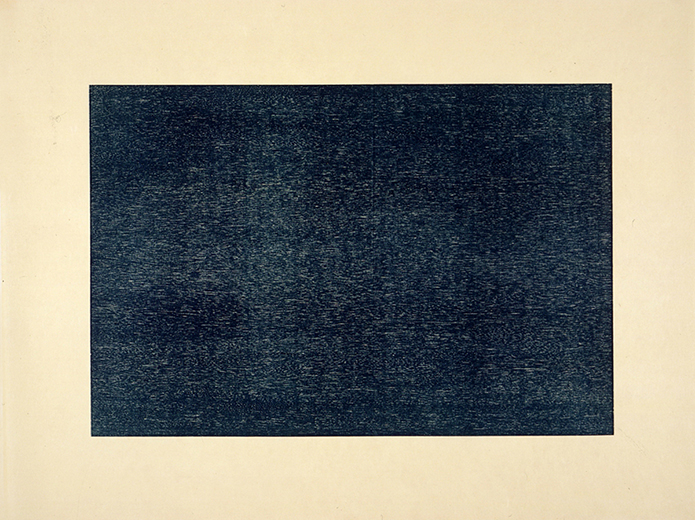 One of four woodcuts printed in brown, blue, red and green on handmade Japanese laid paper, 1986.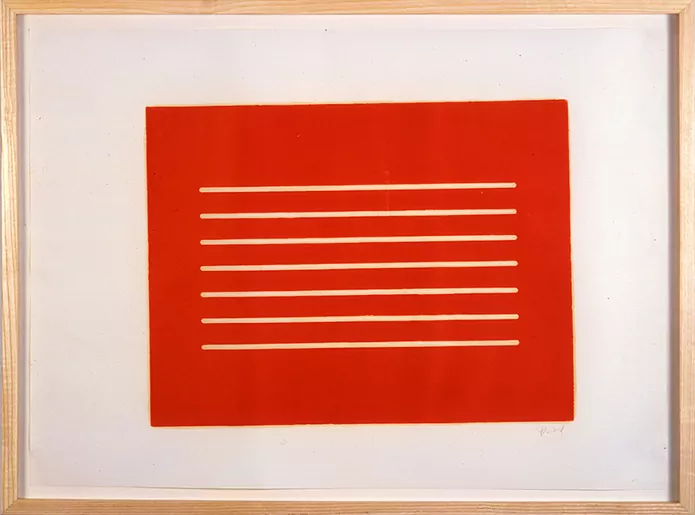 Untitled (Schellmann 30), 1961-1978. Woodcut in cadmium red on offset paper.

Untitled (Schellmann 24), 1961-1978. Woodcut in black with cadmium red oil paint verso, on frostlite vellum paper.

In 1991, Donald Judd purchased this large, two-story building with the intention of creating a print museum. Now it's the Judd Foundation's primary office in Marfa.

Donald Judd experimenting in his studio with different textures and shapes, most from the natural environment around him.