Yoko Ozawa Pottery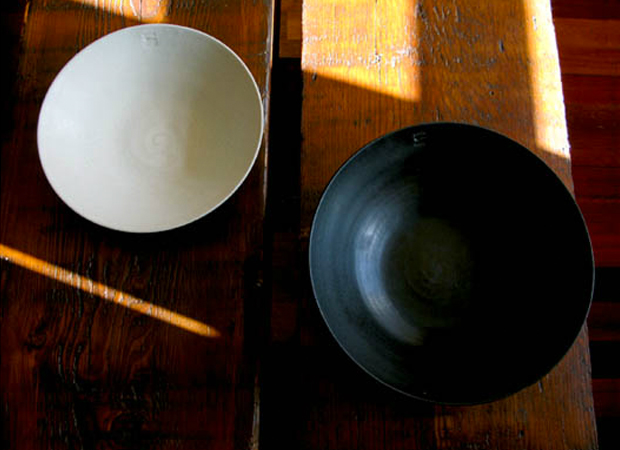 Some quirky ceramics by Melbourne based potter Yoko Ozawa. Born in Japan, Yoko caught my attention with her simplistic yet rustic style that revolves around function, each piece is quite different in it's own little way. Rough edges here and there all add to the overall aesthetic, superb stuff if you ask me.
Take the white salad bowl for example with the swirly detailing inside, also the tea pot which is pretty much stripped down to it's bare essentials. This sort of design work and craftsmanship gets me really excited and is the driving force behind a lot of my own values as a creative.
If I remember rightly I first got introduced to this potter by photographer Olga Bennett in a series titled 'Spaces'. Olga did a fantastic job at showcasing the inside of Yoko's studio, hopefully she can get together with Yoko again in the future to take some photos of the finished works. Yoko has a real talent and it definitely deserves to be showcased, you can check out a selection of my favourite photography from Yoko's website below.