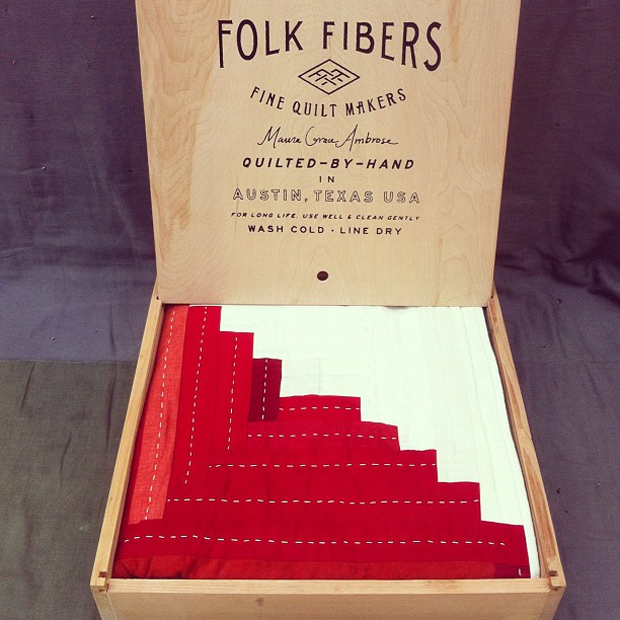 Made Here Series: Folk Fibers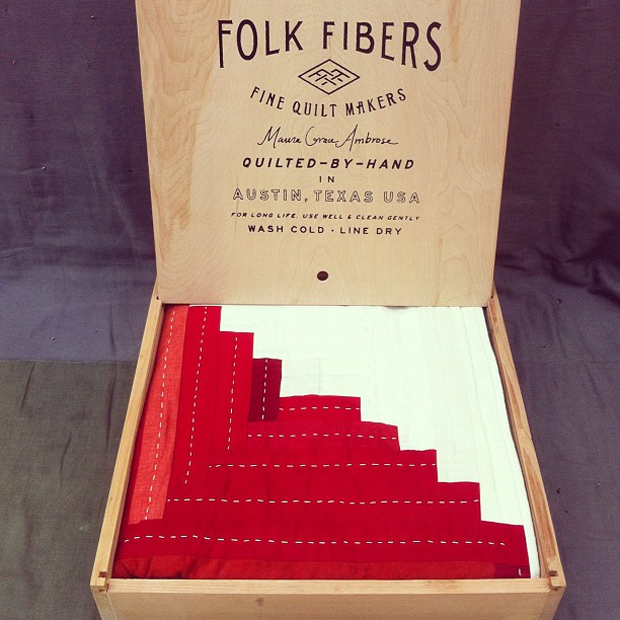 The Levi's Made Here series is a project we've highlighted in the past yet until today I hadn't noticed any further developments. I'm glad they've come through with another short film however as we get introduced to the talented Maura Ambrose who is responsible for Folk Fibers, a company she set up in order to market her handmade quilts in Austin, Texas.
Like many creatives we've come across in the past Maura defined her business whilst travelling, Parisian retailers FrenchTrotters certainly spring to the forefront of my mind for this too, so she is in good company there. What impressed me about Maura's work particularly is how involved she has become with the overall process, taking time to grow Japanese indigo plants so she can dye her own creations for example.
If this didn't set her work aside from others then her eye for an 1800's style quilt certainly goes a long way in doing so, each creation is a real work of art and something that will never be truly replicated the same way again. You can see why Levi want to link themselves to independents like Maura through this series, as although they once began on this level they are so large now that they've lost this feel of individuality.
It's commendable that they're supporting craftsmen and women like Maura though and I'm not judging them for the success they've had, after all they've been around since 1873 which is no mean feat. Hopefully in collaborating in this way Maura gets the coverage that she so deserves as her quilts are really stunning and I'm sure a pleasure to own. For more infomation about the artist or where to purchase one of these pieces head towards her webpage via the link below. In the meantime press play and enjoy!