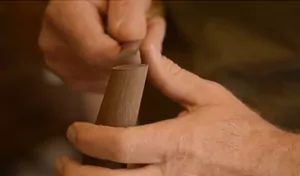 Nakashima Woodworker by Bob Krist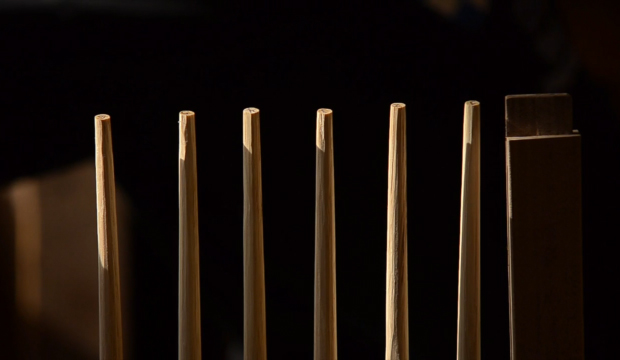 Recently I've gathered a bit of interest for George Nakashima and his woodwork, I really like the story behind it and how his daughter Mira has taken over, embracing the ethos and carrying on the tradition. So when I woke up this morning and stumbled across filmmaker Bob Krist's page I had no problem in posting up this lovely short film about the Nakashima Woodworker workshop in New Hope, Pennsylvania.
Not only does owner Mira Nakashima talk about her father and how the workshop and foundation got started, much of it discussed in my previous post, but we also get to see a few craftsmen working on furniture for clients and also to go in the beautiful showroom that they own. It's really great to see the tranquility around this area and all the nature surrounding the different outbuildings, particularly the greenery, looks like bliss for someone who's looking to get creative. I think silence is when you can really dig deep and concentrate, particularly on this sort of work where the fluidity in the furniture is based on the creator and how he/she perceives it. Great stuff, and well done to Bob for getting so close to these individuals as they sand down the wood and work on their next masterpiece.