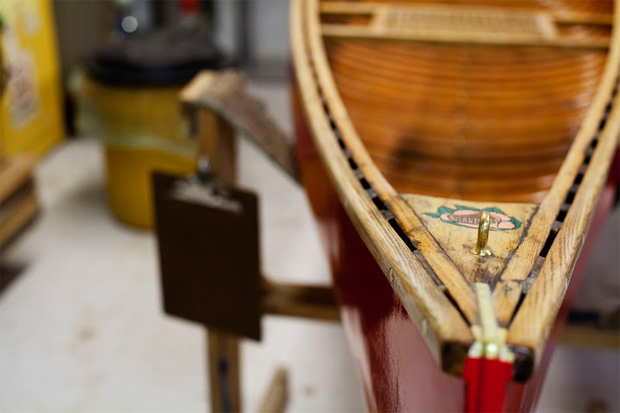 The Lively Hood Series: Adam's Rib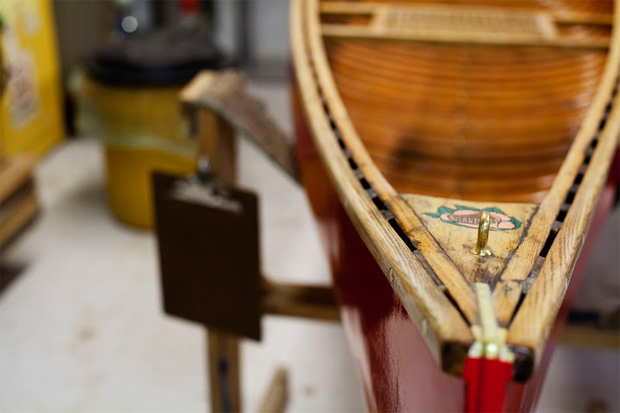 This project was a bit of a pleasant surprise and one that we will gratefully welcome into our archive with open arms. It's been put together by filmmaking duo James Arthurs and Cam Roden and they've basically set about creating a series which shares the individual stories of craftsmen and women operating locally to Toronto. Through this particular film we're introduced to Marc Russel who custom builds his own hand-built canoes and kayaks for discerning enthusiasts.
This is the first in what I hope is a long line of films from the Lively Hood series, because the duo who go by the alias of Penn Panache in their work obviously have a real knack for unearthing inspired creatives and presenting them in such a candid and captivating light. I love how they sliced the footage up to subtly present different elements of Marc's quirky personality, it was so enticing and engaging – I can't wait to see what they will be working on next.
The film basically consists of two components, an interview of the maker Marc and footage of him putting together one of his creations in the Gull Lake workshop. I have to say I was amazed by the finished article, the way in which he takes a piece of wood and bends it to shape the frame of the boat is really fascinating to watch. These must take days to construct, I'm sure each owner is really chuffed with what they end up with, I certainly would be over the moon with one of these.
It brings me great joy to finish the week off with a film of this quality, so I hope you enjoy joining Marc Russel on his "quest to find near perfection" though his work. His story will be a huge inspiration to many of you I'm sure, it's quite evident that what he's doing is deeply ingrained into his very being. If you like this make sure you take a visit across to the Gull Lake Boat Works website to see what else he and his team have to offer, which of course I will link just below.