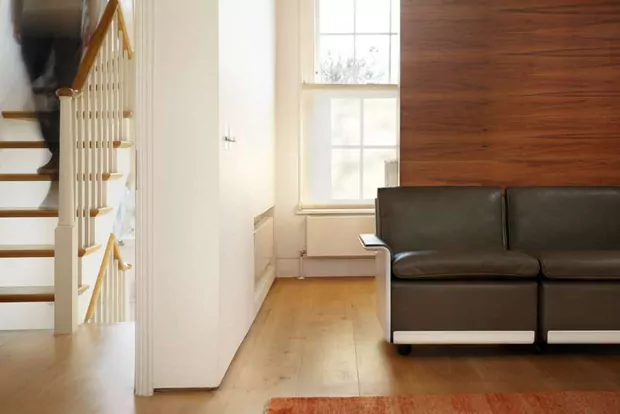 620 Chair Programme, Adapt and Change by Vitsoe
Anything Dieter Rams is sure to captivate me, I'm constantly reminded of his design ethos thanks to a poster on my office wall referencing the famous 'ten principles for good design'. It's been a bit of a godsend when facing certain design tasks, I can always look back at that and get a few visualisations of what I should be aiming for, usually it gets me back on the right track.
I'm not sure if you'll remember but I previously wrote an article late last year on sdr+ furniture and about Vitsoe taking over the production of the Dieter Rams furniture range. As with any project, particularly one that's quite high profile in the design sector, these works are going to take time to translate over to the Vitsoe range, especially since it involves manufacturing and other production tasks. As with all things Dieter Rams and Vitsoe, perfection is at the heart of everything they do, so they're not going to produce anything that's not thought out well enough for the general public to use. Plus, it will be great to see some of Dieter Rams chairs in the limelight instead of hidden away somewhere unknown.
It seems like the first chair that they've decided to release is the 1962 design titled the '620 chair'. Dieter Rams wanted to create a piece of upholstered furniture that was comfortable but also quite light on the eyes, interestingly the seating is an adaptable kit of parts. This means it's like a big box of Meccano, interchangeable castors for feet (available for hard or soft floors) or a replacement swivel base, also the back of the seat can be replaced between a low and high version and an arm can be removed so that multiple chairs can be added to make a long sofa. All of this just to suit the needs of the user, incredible!
So now that this model is available to purchase from Vitsoe they've produced a short video and have created a section on their website dedicated to chairs from the Dieter Rams collection (only this one so far). You can watch the short film below where they highlight the different problems they had when making the chair and the elements that you might not notice until up-close. If you're interested in purchasing head over to the Vitsoe website for more details.