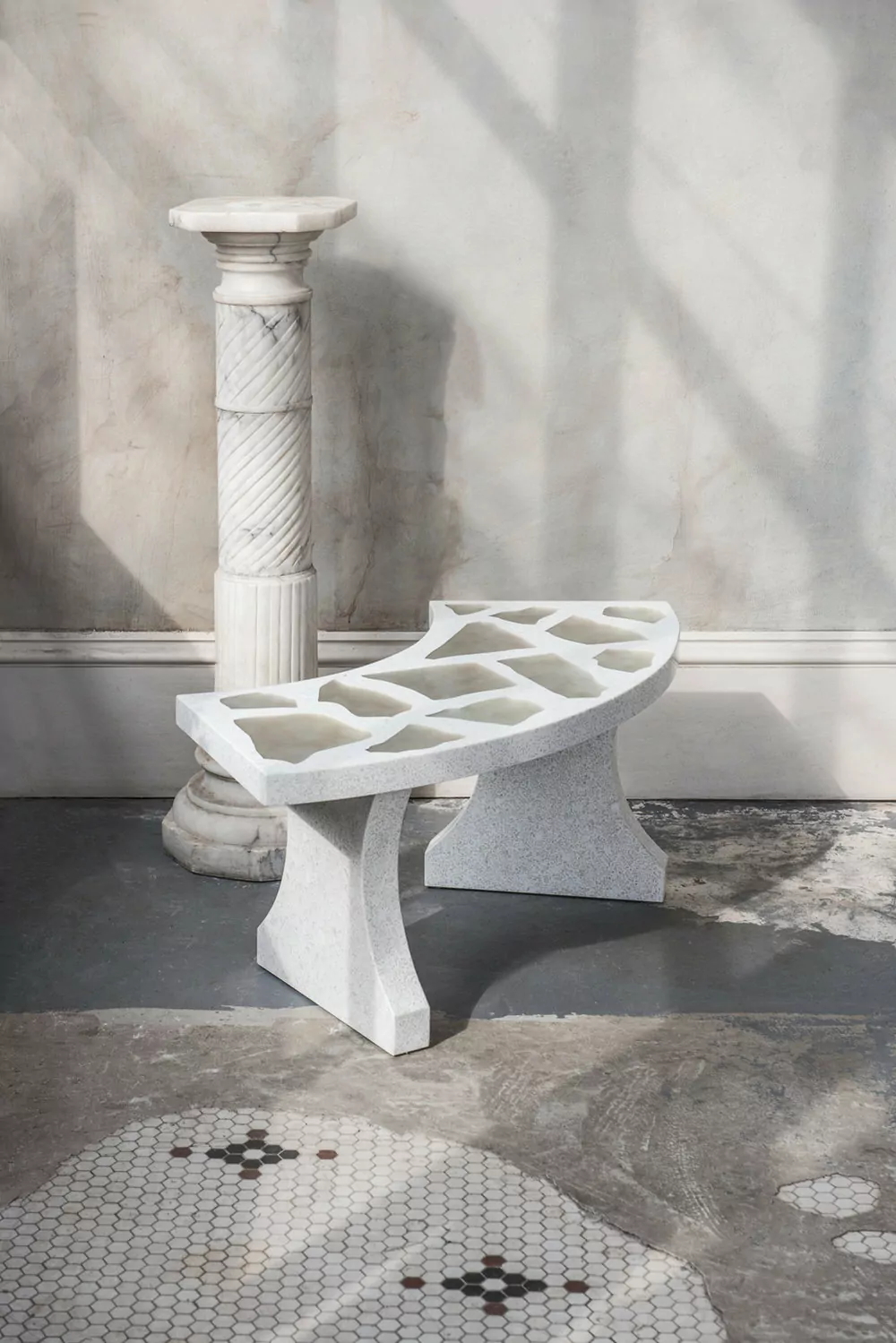 A Merging of Cultures – Mirazzo Furniture Collection by Robert Sukrachand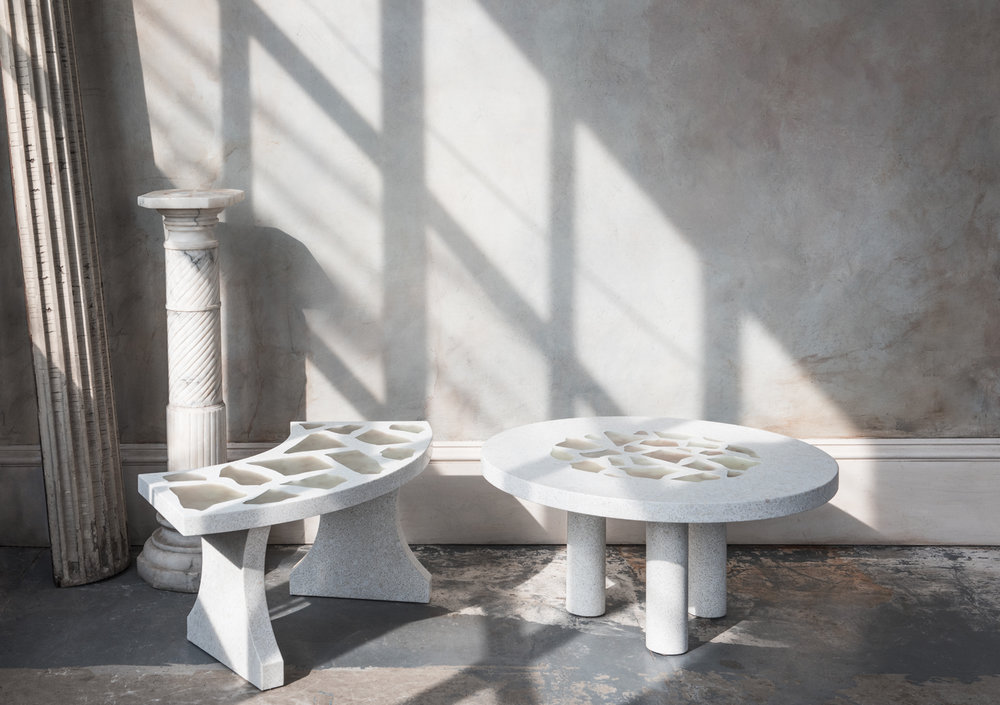 New York-based furniture designer Robert Sukrachand excels in creating sophisticated pieces dominated by clean lines. Having split his formative years between the United States and Thailand, much of his work hints at a merging of cultures. By combining techniques, odd materials, and traditional imagery from across cultures, he is able to create a new and unique body of work.
His collection, Mirazzo, is a perfect example of his ability to take an old idea and make something new of it. This series of benches and tables draws inspiration from the Italian material Terrazzo, as well as everyday street furniture in Thailand. Adding his own twist, Sukrachand employed leftover mirror material from his past projects to complete his construction.
The result is dazzlingly unique. Personally, I love that the materials used for this project are recycled bits from past projects. This emphasis on reducing waste has big implications for the art world as a whole. There's also something to be said for Sukrachand's ability to find beauty in materials that he had previously cast aside because of imperfections. I truly hope that everyone who encounters these furniture pieces will stop to consider how they can find worth in things they've previously shelved.
The combination of the terrazzo and the mirror fragments work surprisingly well together. Almost as if they had been used together for years. The clean and uniform shape of the furniture as a whole contrasts nicely with the somewhat random nature of the coarse materials in the terrazzo. Bringing order and uniformity to something random and unpredictable. And makes these pieces clearly identifiable as furniture made by Sukrachand.
As a whole, these pieces are visually stunning to look at Sukrachand's ability to bring together cultures and techniques is a unique and delicate art form in itself. I can't wait to see what odd materials laying around his studio inspires him to create next. Whatever it is, it is sure to be beautiful.