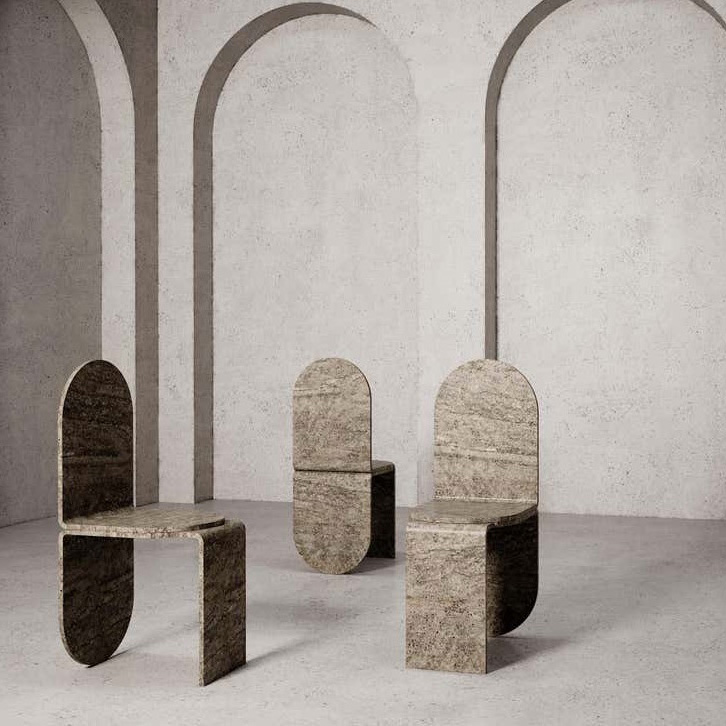 Architectural Furniture – Mara and Mono Block Chairs by Isac Elam Kaid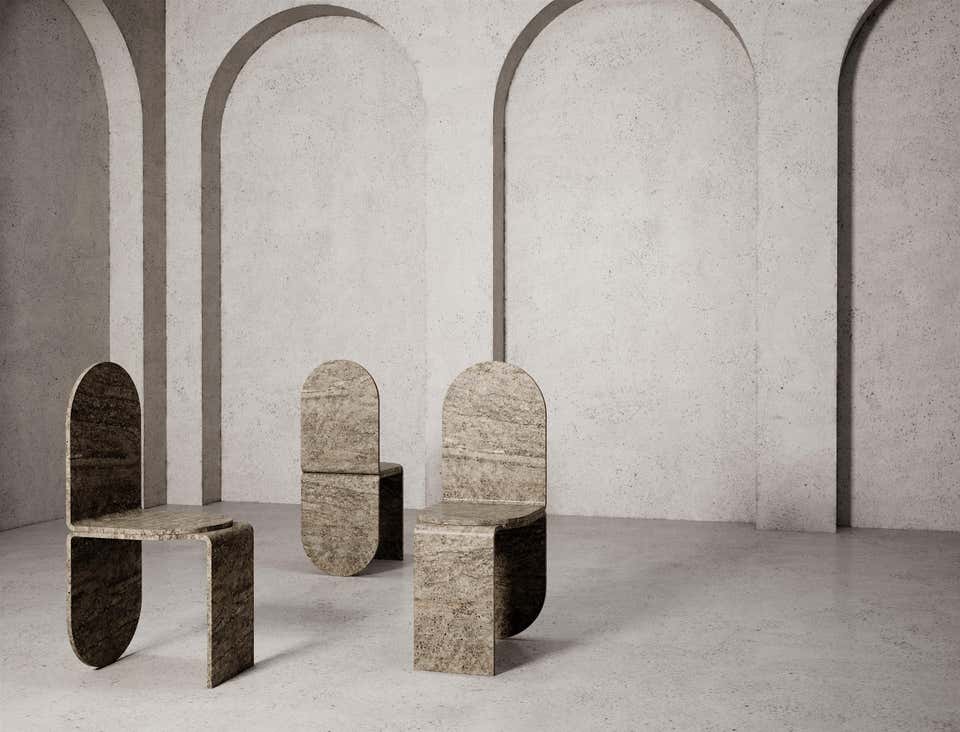 The process of designing a building and designing a piece of furniture, I feel, are similar in many respects. The architect/designer creates a form in response to its function – it is usually up to the them to decide whether its function is more important than its form, or vice versa. Either way, both architect/designer create forms for people to inhabit and interact with, and it comes as no surprise that these disciplines spill into one another and merge.
Isac Elam Kaid's Mara and Mono Block chairs are perfect examples of this consolidation. His unique sculptural furniture draws your attention to the raw and stark quality of the material as well as its architectural form. Both chairs have design elements that remind me of two different modernist architectural movements, namely Brutalism and Rationalism. Both of these movements held linearity and function in high regard, much in the same way the Mara and Mono chairs emphasise their elegant design through simplicity in materials and configuration.
The Mara chairs are an expression of a focus on materials. Made almost entirely out of travertine, the Mara chairs remind me of Italian Rationalist architecture from the 1930's, which heavily featured natural travertine. The raw stone is left bare and the seemingly rough texture of its surface become the main attributes that dominate the piece. Although the Mara chairs are shaped like chairs and can be used as such, they command their own space, standing tall and proud like they've always been there. While the straight-edged architecture of Italian Rationalism of the 1930's evoked a sense of grandeur and austerity with its imperialist agenda, the rounded back support and the soft 90 degree curve that forms the edge of the seat are details that make the chair feel more inviting and intimate.
The Mono Block chairs, on the other hand, look like large blocks of weathered cement. The process of making them was directly inspired by the Isac's travels in the Middle East, where ancient dwellings and places of worship were often constructed by compressing natural materials – sand, clay, straw, wood – into primitive moulds. Similarly, the chairs are made from compressed cement, epoxy resin and mix media. The slight discolouration and shallow cracks that appear along the surface of the chairs, as if the chair has been exposed to the elements, enhance the quality and effect of the patina. These details almost add a post-apocalyptic feel to the chairs. To me, these pieces, really feel inspired by Brutalist architecture – which in hindsight is also featured in a lot of post-apocalyptic scenarios. They could easily feature in Blade Runner movie.