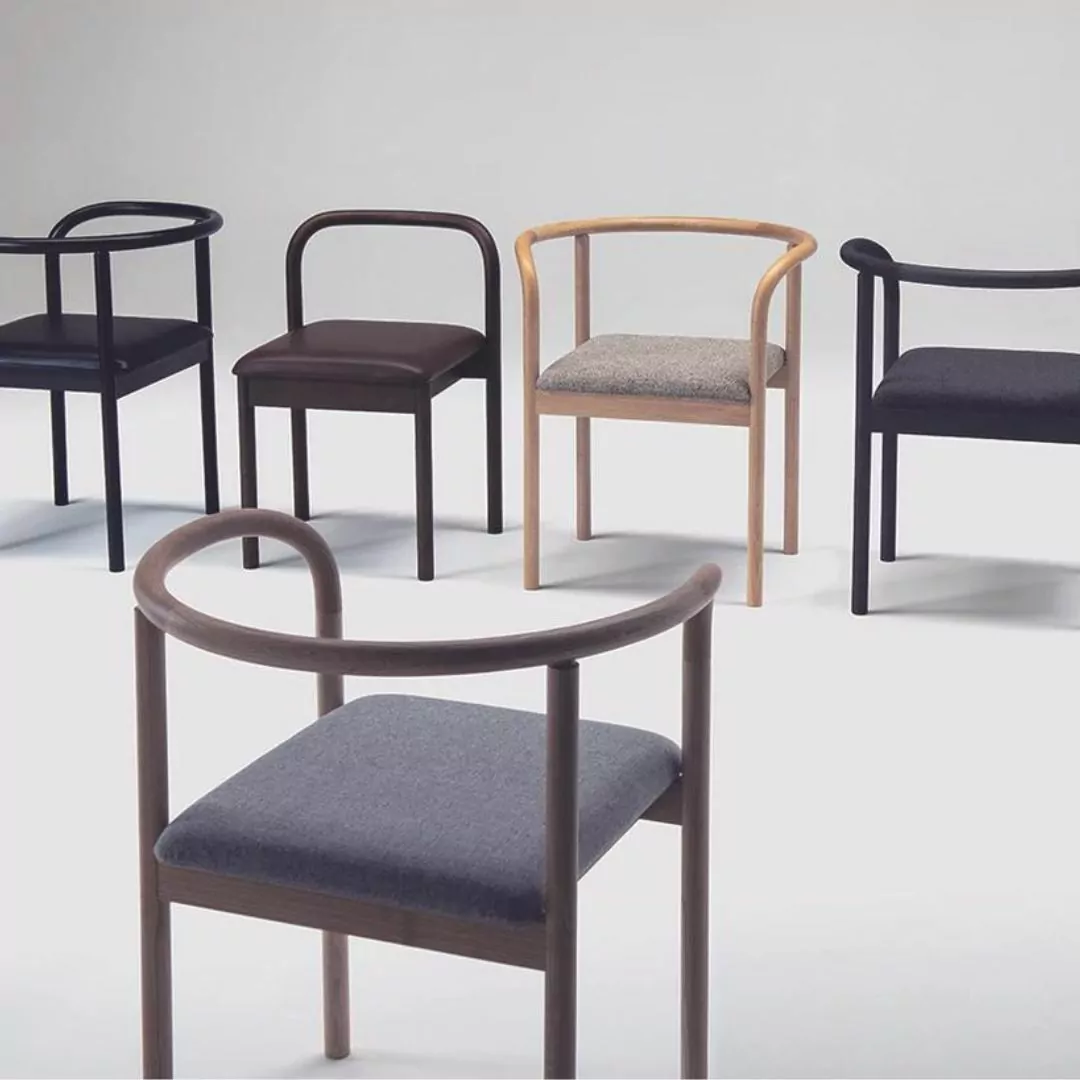 Artistic Elegance – Kyobashi Chair by Tonerico
In the heart of Tokyo's bustling Kyobashi business district stands the Artizon Museum, a bastion of creativity and culture. Within its walls, a special armchair, aptly named the KYOBASHI chair, finds its place. This remarkable piece of furniture was meticulously designed to harmonise with the museum's new space in the Museum Tower Kyobashi.
The KYOBASHI chair is a testament to Japanese craftsmanship and design ingenuity. Crafted from Hokkaido's Japanese oak, renowned for its workability and regional charm, this chair is a stunning example of form meeting function. Its defining feature is the elegantly curved backrest, seamlessly morphing into the armrest and enveloping the sitter in a comfortable embrace.
The chair's minimalist design and aesthetic finesse extend to its construction. Each element is a testament to precision, with a seamless wood surface achieved through the use of a 3D milling cutter. Moreover, the chair's practicality shines through; its easily detachable seat simplifies cleaning and replacement, requiring only a gentle hand to loosen and change.
While born for the Artizon Museum, the KYOBASHI chair transcends its origin. Its iconic curves, precise craftsmanship, and timeless design make it an enchanting addition to any interior space, blending seamlessly and adding a touch of artistic elegance. In the world of furniture design, KYOBASHI is a harmonious fusion of art and function, inviting you to experience spatial harmony like never before.