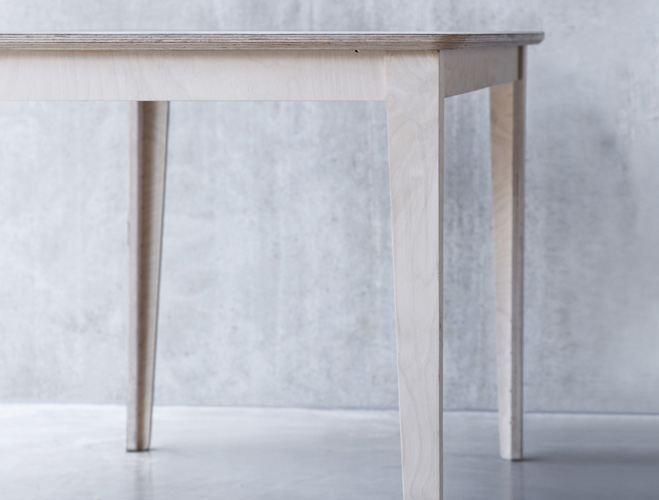 Clean Lines & Compact Proportions – Furniture Designed for OpenDesk
I've always been interested in open source design and design that could reach a wider audience. I suppose when you've spent this much time in a particular niche it's always a case of broadening your mind. I think reaching more people could be beneficial for their lives and really help them in a number of ways. Scaling from the smaller things in life, such as furniture and vessels that we revolve around on a daily basis, to bigger more substantial pieces of design. This could also include architecture, or even towns and cities and how they are planned.
Opendesk is an interesting project because it's all about sharing, not only linking the makers with customers but also the designers with the people that can make these to create simple, functional designs. Since the furniture is designed for digital fabrication, the designs themselves can be downloaded as a digital file and can be made locally anywhere in the world. At the moment they are catering for the office environment, but in the future they would like to branch out to produce products with electrical components as well.
I think this whole concept is a great idea. Yes, we've seen similar types of designs to these in the past, CAD design that make it possible to build kit-type furniture, but in my opinion this is totally different. These are actually modern and interesting, which lends itself well to the future of this project. I hope you like the images placed here and will check out more on their website below, this will certainly be an interesting venture to follow.