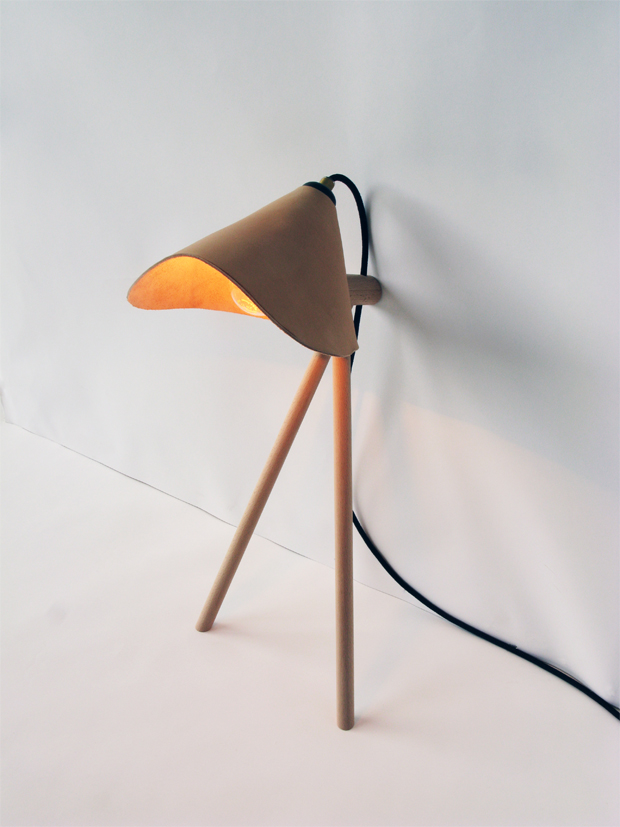 Designs by David Ericsson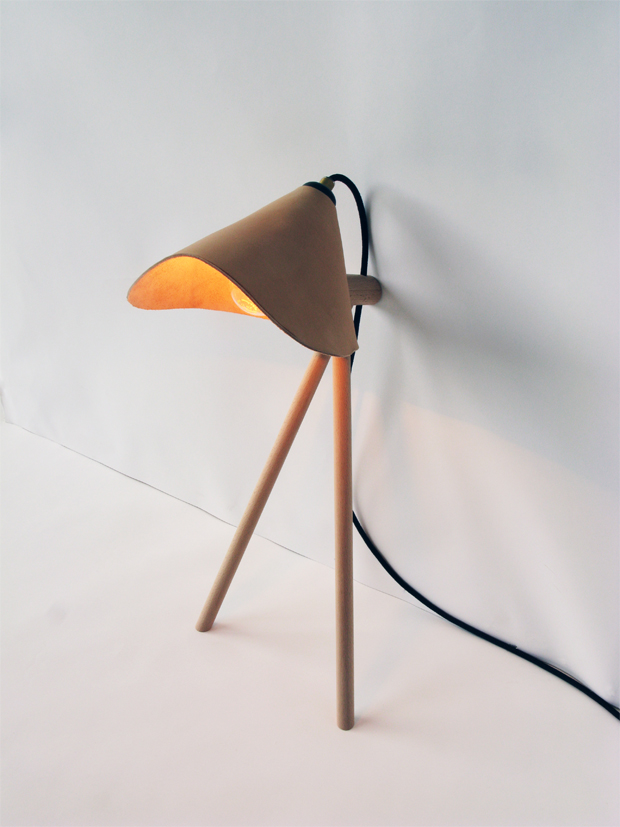 Let's head to Sweden now on the content front, there's a lot to admire in this part of the world, particularly when it comes to, yes you guessed it, design. I'm steering away from what you would typically expect me to be sharing today in terms of well established individuals or brands however, and instead I've opted to highlight an independent going it alone after homing his skills at the Carl Malmsten furniture course in Linköping. David Ericsson, who I have to admit I've not crossed paths with before, has created this selection of handcrafted inspired furniture and lighting that really stopped me in my tracks earlier, given their quirky and simplistic nature.
The series we see above and below was created as part of his thesis project and was given the tongue in cheek title "Carl Malmsten Made Me Do It". The entire collection consists of four lamps, three chairs, a wall cabinet, and a desk, however I've bundled across just a small slice of these here as a means to tease you across onto his website to view what remains unseen. What impressed me about David's design was that he's taken quite a traditional route which isn't always the case with modern graduates. Often we see individuals striving to see how they can manipulate new materials, which in the majority ends up a little impractical and merely conceptual ideas. Keeping his eye on the end product has enabled him to create objects that have their own ideas and personality behind them, yet still can be used and accepted by the consumer without seeming wacky and out there.
I'm all for experimentation and innovation but I certainly think that often things are over designed when the answer is staring you in the face. David has still managed to create unique ideas with what he's produced here, I've never seen a leather cupboard before for example and I'd be intrigued to see this closer especially as it ages with everyday use. Another element that I found admirable about David's designs was he kept a rule of thumb that all materials used could be broken down and recycled after their use as a desk, lamp, etc. I still don't understand why their isn't European or worldwide regulation that doesn't ensure that designers have to work in this way, it's just common sense. Eventually items are going to end up out of use, even more so within our current culture where items aren't made to last a lifetime.
The hope is that young designers coming through like David take on these ideas and continue this practice, the end goal is to get companies cooperating too but it's a start to have the next generation working responsibly. Personally I'm intrigued to see how David develops his career in the future, if you are too you can follow his work through the link below.