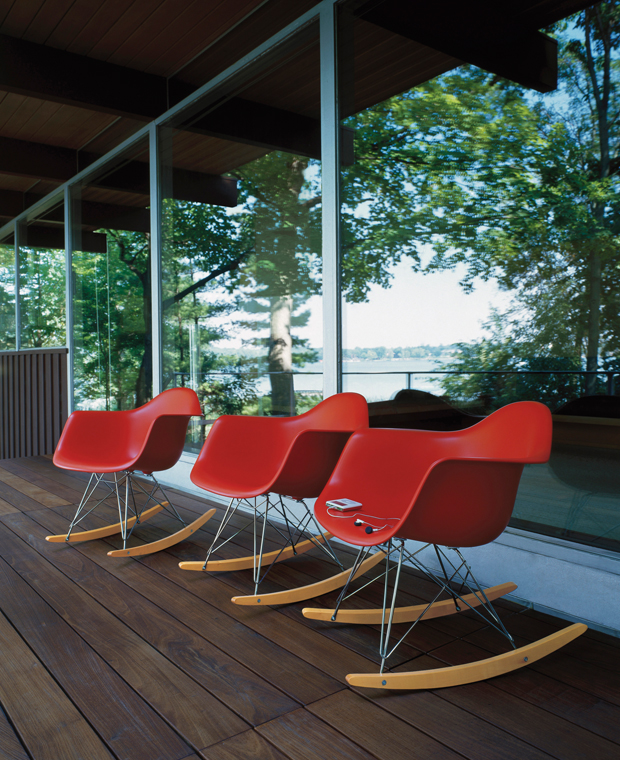 Discover by Herman Miller
As you probably know we're heavily inspired by furniture, it's such a technical medium, to get it right takes a lot of steps in terms of shape, structure and aesthetic. Not only that but it also has to be extremely functional and will need to fit the proportions of the body or it will have to adapt to the owners lifestyle changes, lets face it with a chair one size has to fit every user to the best of it's ability. You can't make different sizes to suit the individual. So I'm interested in the form of these objects and how they relate to their surroundings, particularly the human relationship and bond with an everyday object. Something I've talked about in the past before.
Herman Miller, a major American manufacturer of office furniture and equipment, is possibly best known for the talented designers that architect, also Director of Design for Herman Miller from 1945 to 1972, George Nelson recruited into the ranks. Creatives such as Charles and Ray Eames, Isamu Noguchi, and even famous textile designer Alexander Girard. Interestingly they say that Girard, George Nelson and Charles and Ray Eames formed "a design team that influenced the fundamentals of design throughout the United States and the rest of the world".
As a big admirer I'm a regular 'browser' of their website when I'm looking for inspiration, I get drawn to the fluidity in furniture and they always seem to supply this in ample. I guess that's thanks to the designers, some of their work in which you can see below, such as some classic Eames pieces and also a newer piece by Carol Catalano (seen above) which I think is amazing in it's shape and simplicity. Reminds me of an open book.
So after you've had a look at these photos that I picked out from the Herman Miller website you should definitely take a trip towards their 'Discover' page via the link below. It's such a great blog and although it mainly features designers that have influenced Herman Miller as a company, they do it in an educational way so it's not obtrusive and in your face. You're sure to learn something new.