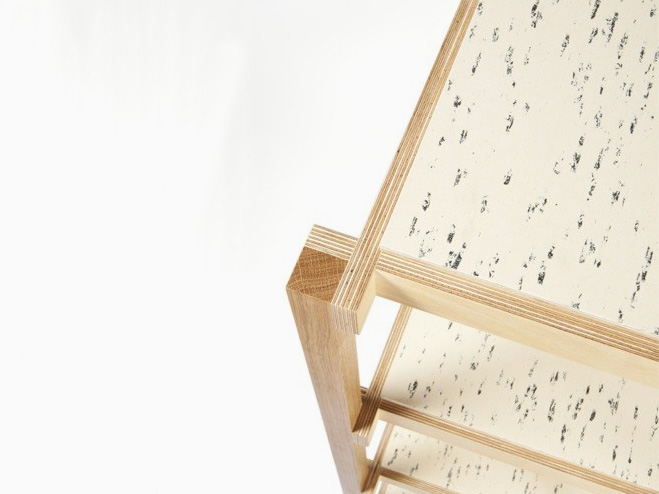 Formed Texture – Lino Furniture by American Designer Dough McCollough
I'm interested in materials that can be used in unique and unusual ways. I suppose you see this in architecture quite a lot, experimenting with materials from other mediums and incorporating them in to the design of a build. The 747 Wing House by David Hertz Architects is a nice example of this, where they have taken the wings of a plane from a scrapyard and have reused them to make the rooftop of a house.
On a slightly smaller scale craftsman and designer Dough McCollough, who goes under the name of DMDM and is based in Los Angeles, has been producing this series of furniture and incorporating lino. Most people might think of lino as a flooring covering, so it's interesting to see David using linoleum in his furniture and also recognising that they are made from renewable materials, such as solidified linseed oil, pine rosin, ground cork dust, wood flour, and mineral fillers such as calcium carbonate, on a burlap backing.
His forms are modern but have character and warmth from the process that he goes through to make them. The lino gives them a unique twist, each pattern is going to be slightly different on the lino and you're also going to have different grain due to the solid hardwood that is used. Here are a few photos from his series of works, more can be seen on his website linked below. I hope you like them and take inspiration from in ingenuity.