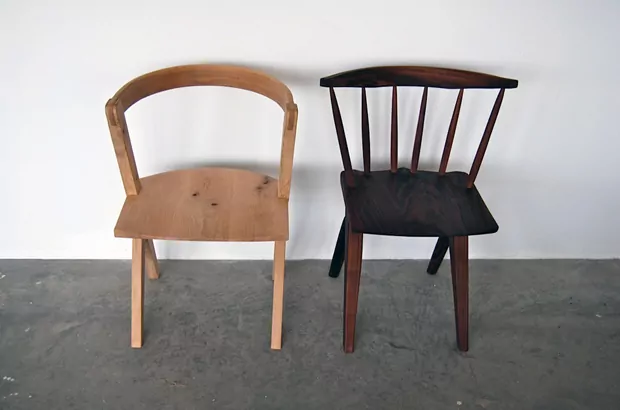 Furniture Design by Michael Robbins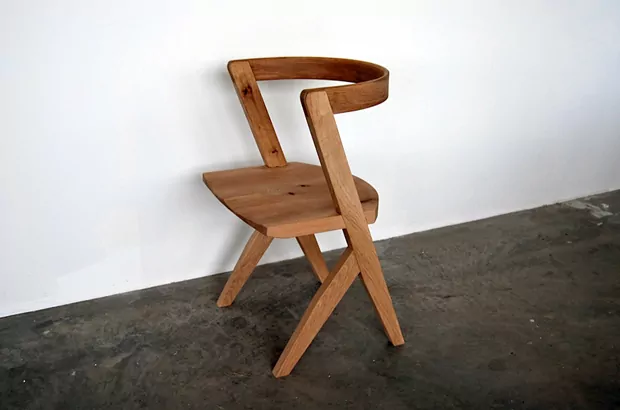 A common theme in all of my last posts on furniture revolve around the theme of "easy-to-assemble", also using simple woods and basic (or natural) materials. Since I've been trying to experiment with furniture making myself, the idea that anyone could construct a piece is extremely appealing and lends to the idea of creativity with substance. I feel like if people were to build a piece of furniture with their own hands they might be able to understand the thinking behind it. I guess some may class me as jaded since I'm interested in the art of production, and in this method that I'm talking about the end product, although useable, is more for educational purposes than anything else. Either way it will get you in the mind of the maker and help you appreciate the work to a greater degree.
One day we can all dream of making furniture like these examples here, and today's inspiration is courtesy of the Michael Robbins website. Michael handcrafts each piece of furniture in an old barn in the Hudson Valley of New York. Interestingly, he went to art school in New York and studied photography, Michael then worked on trail crews in the Adirondack Mountains which lead to an opportunity to work on a remote hand made house in Vermont. A small timber framed cabin without electricity. There he learnt a mixture of skills from a talented woodworker. Ultimately leading to Michael purchasing his first lathe and making his first stool.
Not surprisingly he's heavily inspired by Hans J Wegner, which probably accounts for some of the more traditional elements in his furniture. I thought I would highlight some interesting shots from his collection and applaud his overall work ethic. It must be pretty tough to push out a full collection without much help and gain traction with all the mass-produced furniture out there. I really hope Michael continues and showcases some more work on his website in the future, I can't wait to see what he has in store for us. Head over to his webpage on the link below to see more. Oh yeah, and there's some nice wooden rolling pins to finish!