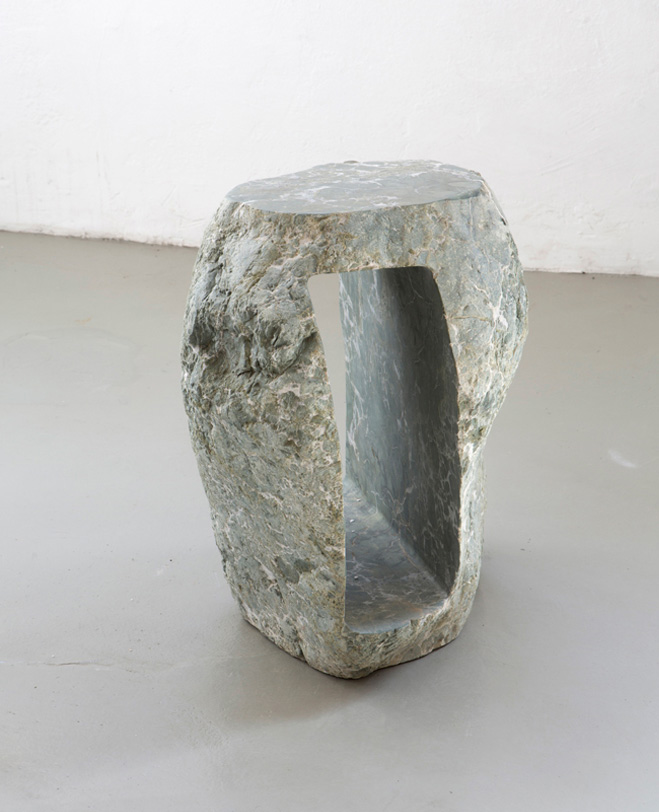 Life On Earth – Stone Coffee Tables by Georgian Design Studio Rooms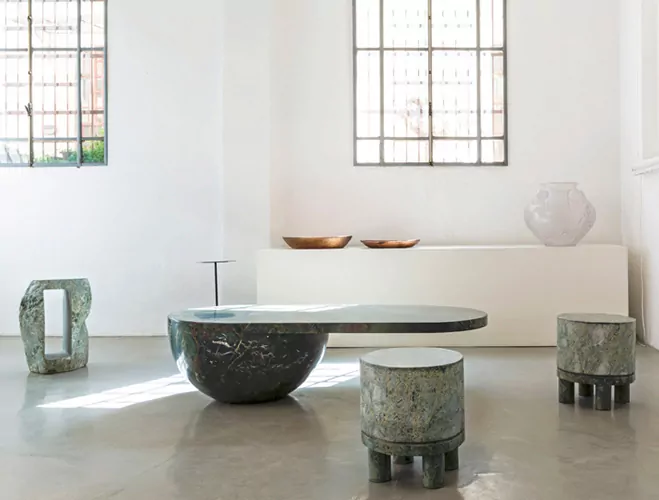 It's not the first time I have written a piece on the work of Georgian design studio Rooms owned by designers Nata Janberidze and Keti Toloraia. My previous piece was about a selection of geometric tables that had a sculptural quality. This time they have delved even deeper, making primitive furniture that are solid in form and incorporate handcrafted techniques. Certainly an interesting mix.
Their focus here was on using "Homestone", named by British explorers who discovered this subvolcanic rock in the Georgian Diabase in the Khazbegi mountainous region. It's known for having a distinct green colour and golden veins running throughout, thus is often used in jewellery design. Rooms have taken a different approach, using this rock to carve a collection of furniture that plays with basic geometric forms and the solidity of this organic rock.
I like the fact that they are using materials local to them. They might be lesser known but actually bring a new quality to the work that wouldn't be present if they just imported them from another country. Nata Janberidze and Keti Toloraia are discovering the area they are from and how to incorporate these materials and elevate them. Here are some photos from this series titled "Life On Earth", more pictures can be found on their website below. Enjoy.