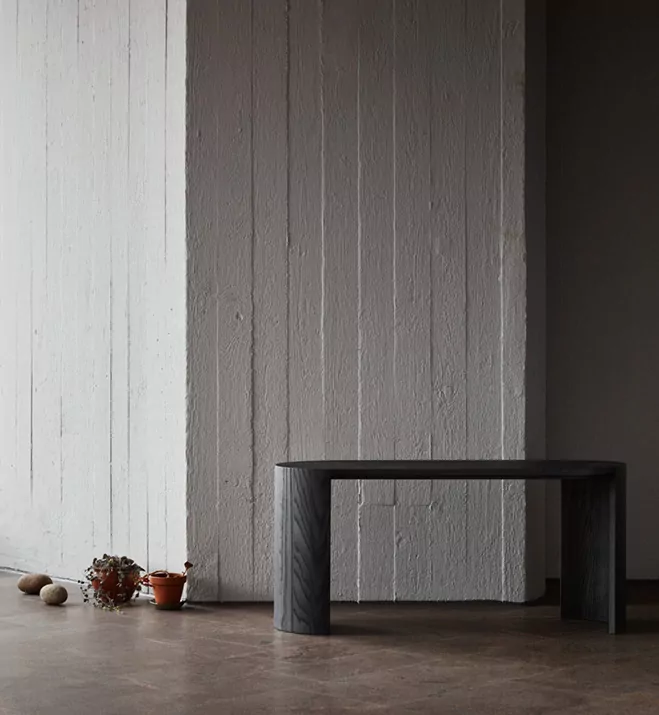 Made by Choice – Airisto Furniture Collection Designed by Studio Joanna Laaijisto
I'm still pining over this furniture series titled 'Airisto' that I noticed late last year by Joanna Laaijisto for Finnish furniture manufacturer Made by Choice. This company is one that I've paid close attention to as I've admired their ethos that revolves around the support of Finnish handicrafts, making sure all of their products are produced in Finland with the upmost care and attention to detail. The collections are developed and manufactured at their own factory in south-western Finland by a number of talented woodworkers.
One thing that became apparent is their focus on project driven design. For example, if a restaurant or cafe is being built they are often designing for that specific environment. I think this is a very interesting approach and is one way of making truly unique furniture that has a bigger possibility of standing the test of time. This is exactly what happened with the Airisto furniture collection that was originally designed for a bed & breakfast located in the picturesque Turku Archipelago named Villa Airisto.
I was drawn specifically to the contrast of the light wood and the stained darker wood, both of which look natural and blend nicely with any setting. The half circular formed legs with the curved top combine neatly to create a design that doesn't overpower or interrupt. Overall a fantastic series and one you should view on the Made by Choice website linked below. A company that's young and always developing, certainly worth bookmarking for the future!