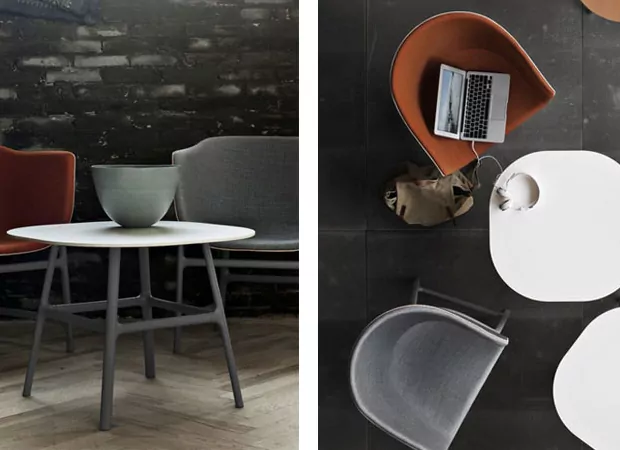 Minuscule Chair by Cecille Manz
Browsing around this morning I found myself enjoying this short film on modern day designer Cecille Manz, who I have to admit I'm not all that familiar with. I was however really taken with her Minuscule chair design and given that Fritz Hansen who put the film together offer her work alongside that of Arne Jacobson, Hans J Wegner and Poul Kjaerholm I was intrigued to learn more. Like these master designers before her Cecille has a considered eye for the understated elements, opting for a less is more approach that we have been advocating here for long while now.
It transpires Cecilie is also Danish and operates her own design studio which she opened in 1998 after previously studying at the prestigious Danish school of design. Manz lab which the studio is titled has excelled in both product and furniture design, however I'd be interested to see if she ever branches out into architecture like countless danish furniture designers have in the past.
On the topic of the film this offers us further context into the thought process of Cecille as she put the Minuscule project together. I liked the fact that she has tried to marry both elements of a mass produced nature and those that are handmade, as you don't often see this consideration. The final product I felt had quite an iconic look to it, especially with this rounded shell which is so easy on the eye.
I'm sure you're hardly surprised to learn that her work so far has afforded her a great number of design awards, perhaps most notably the Bruno Mathsson award in 2009. I think it's evident that if Cecille continues in a similar vein she too will be remembered as one of the iconic Scandinavian designers with her work outliving her. She's certaintly a designer I'll be following for further inspiration, and for those who wish to join me in this I'll leave the relevant link just below. Enjoy!