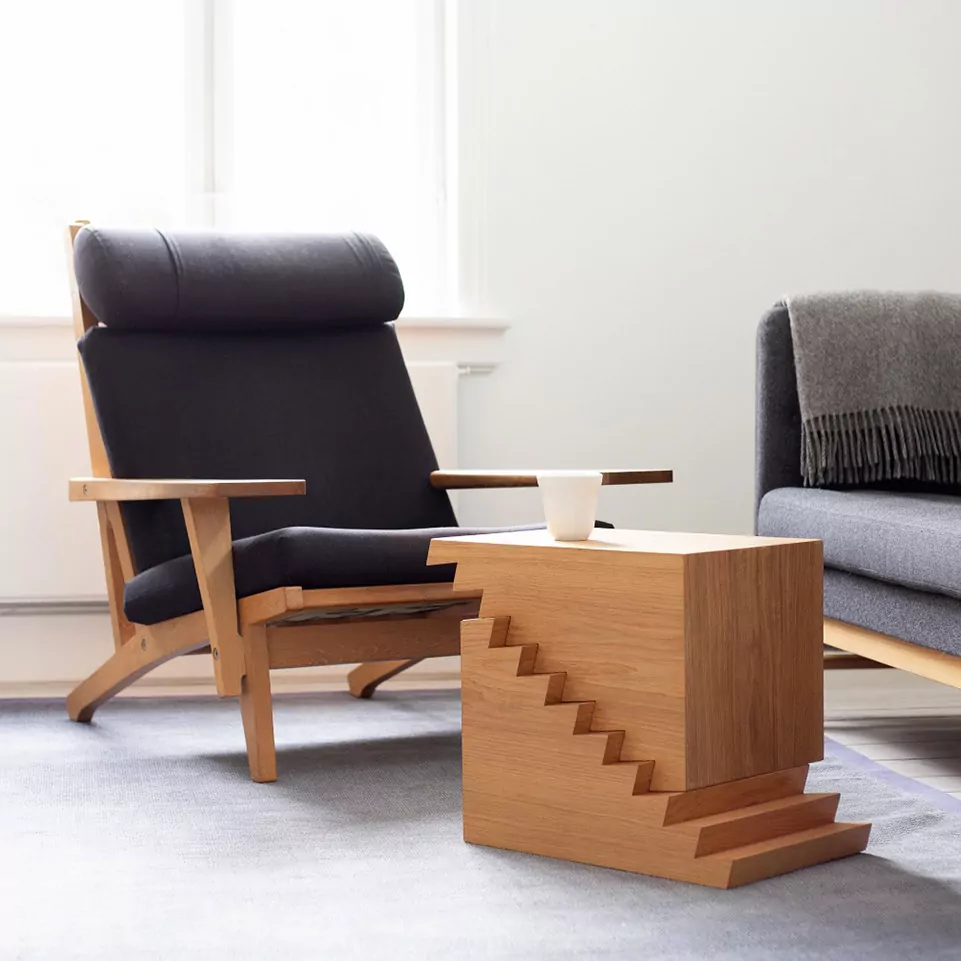 Multipurpose Design – Together & Apart by Bjarke Ballisager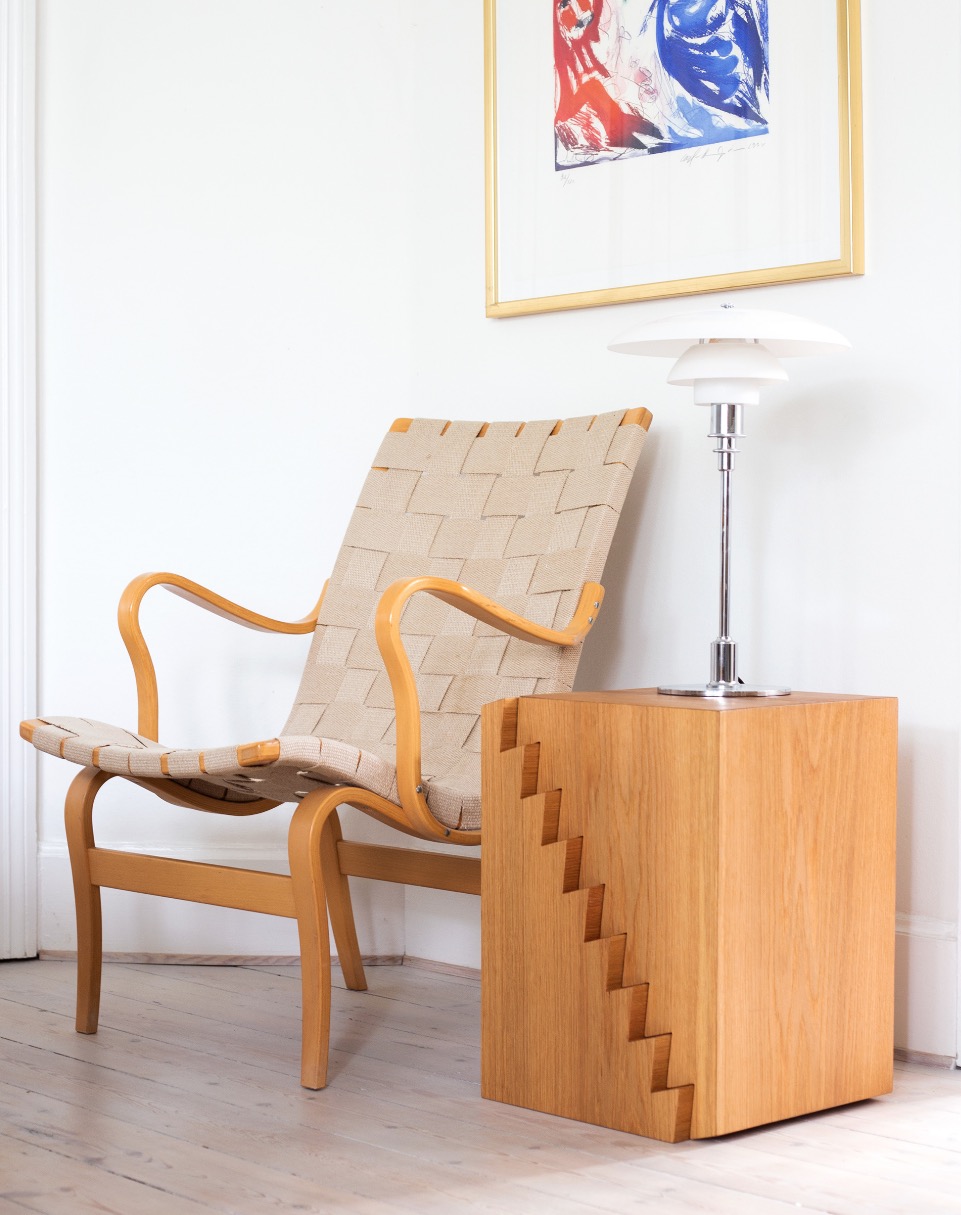 A bench, a table, or a nightstand are usually conceived and sold separately, but what if they could all be blended on one multipurpose piece of furniture. Brooklyn-based architect and designer Bjarke Ballisager achieved just that with Together and Apart, a clean and sober modular furniture design consisting of two wedges that interlock at a saw-toothed surface, allowing them to fit together at any of many different levels. This playful yet functional design reflects Ballisager's intention of creating Jenga-inspired pieces that involve an interaction with the user while at the same time being eco-friendly.
Born in Copenhagen, Ballisager is not your everyday designer, he apprenticed with a violin maker when he was young and then went on to study architecture at the Danish Royal Academy of Fine Arts. He also has experience working for architecture, digital fabrication, and design/build firms in Copenhagen and New York City. This unconventional and eclectic background has granted Ballisager a deep knowledge of the structural capabilities and inner properties of the materials he chose to laboriously work with, mainly wood, Eva foam, and other recycled or composite materials made with two elements, such as paper and resin, that bear different properties.
Next to the many variations stemming from Together and Apart, which comes in a wide array of colours and different types of wood, cork, and EVA foam; Ballisager has extrapolated the same concept to other products, like Node, a minimal and sculptural looking modular light fixture that can be used as the base unit for creating pendants, chandeliers, sconces, floor lamps, and table lamps. The user is free to add or subtract modules in all directions thus creating an interpretation of this piece that can be hung in whatever direction you desire. Looking for a horizontal, vertical, arc, or angle arrangement? All are possible.
Ballisager's approach to industrial design reveals the quest of an architect for developing eco-conscious modular furniture systems which, while being aesthetically attractive and harmonizing with almost any interior design style, are multifunctional. His work hints at the possibility of a more sustainable future and questions our relentless drive for consumption granting only one function to each piece of furniture we own.