In Relation to the Environment – Natural Wood Seating by Terry Dwan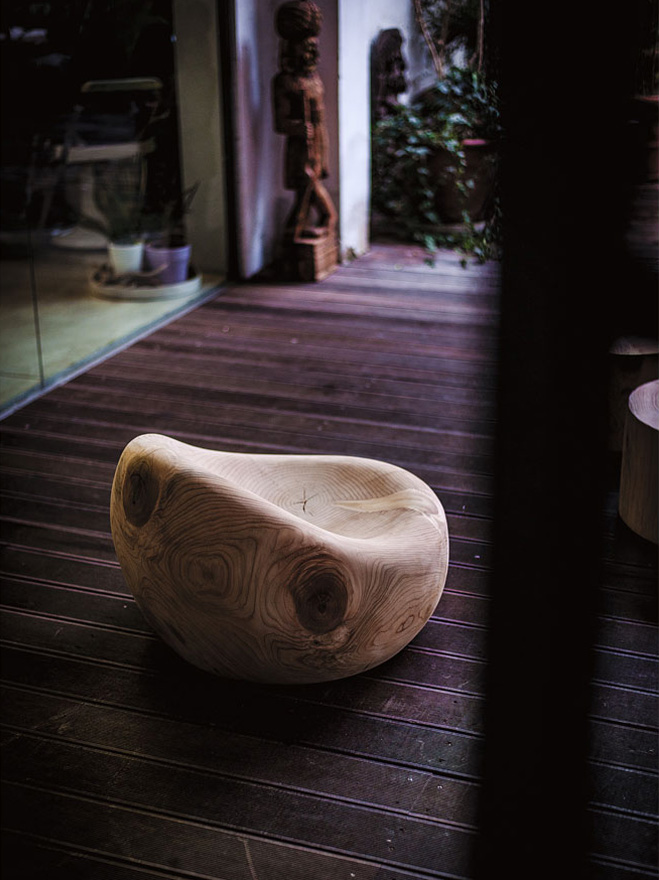 I've been enjoying Isamu Noguchi's sculpture a bit too much lately, especially his outdoor pieces that were designed to sit in nature. Unfortunately, most sculpture tends to live in its own space and it's just by luck that these are picked to be in a certain environment. Noguchi, however, chose his commissions very carefully and always worked in relation to the architecture and surrounding environment, making the it an extension of the sculpture itself.
Although these seating solutions are not exactly sculptures, I think they exude similar qualities and offer function that could blend in with the potential surroundings. In fact, I sat on a very similar piece at the Eames house in Los Angeles. It was intriguingly comfortable for such a hard material and sat nicely alongside the home and within the garden.
These pieces of furniture here were designed by Terry Dwan, a Californian-born architect who opened up her own studio in Milan. They are made out of single blocks of solid cedar wood, which are turned on a lathe and sculptured to create flowing curves. Here they're mainly shown indoors, but I'm personally picturing them outdoors as they blend in with the foliage. Enjoy and check out more on Terry's website linked below.