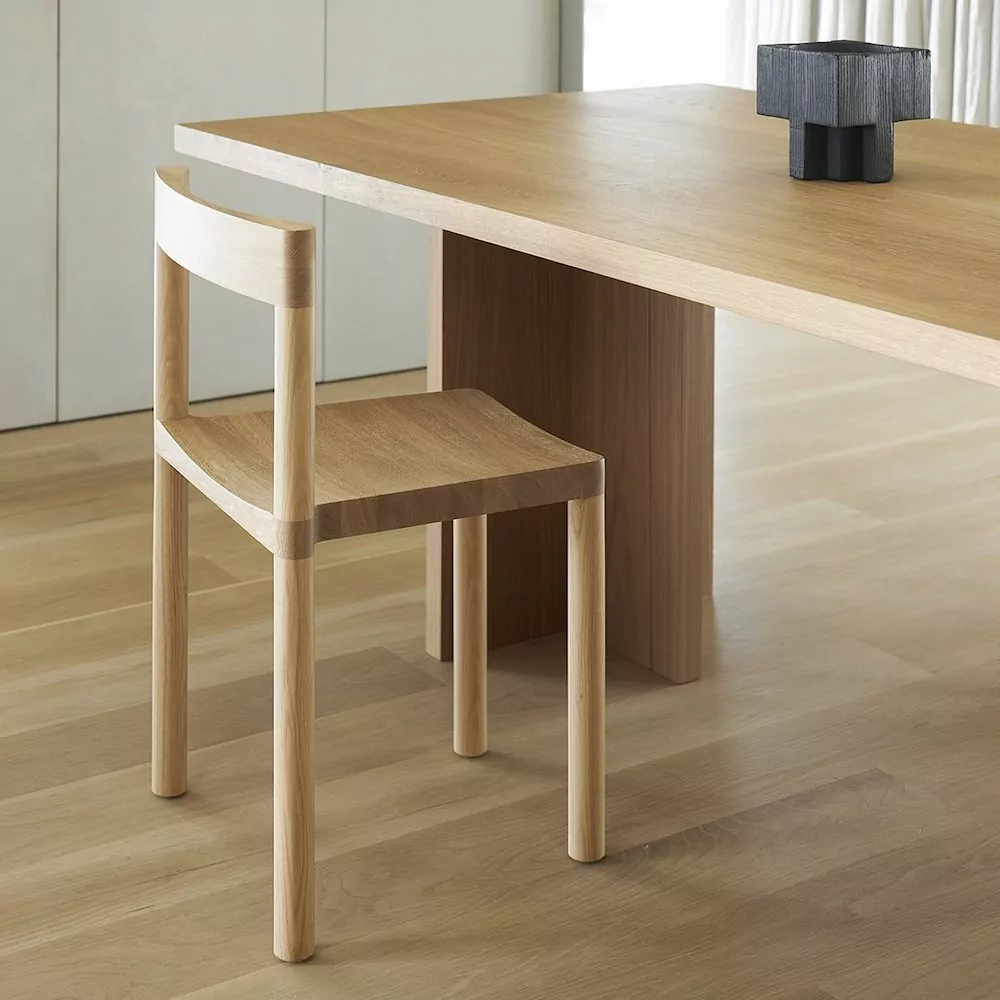 Refined Simplicity – Pier Chair by Léonard Kadid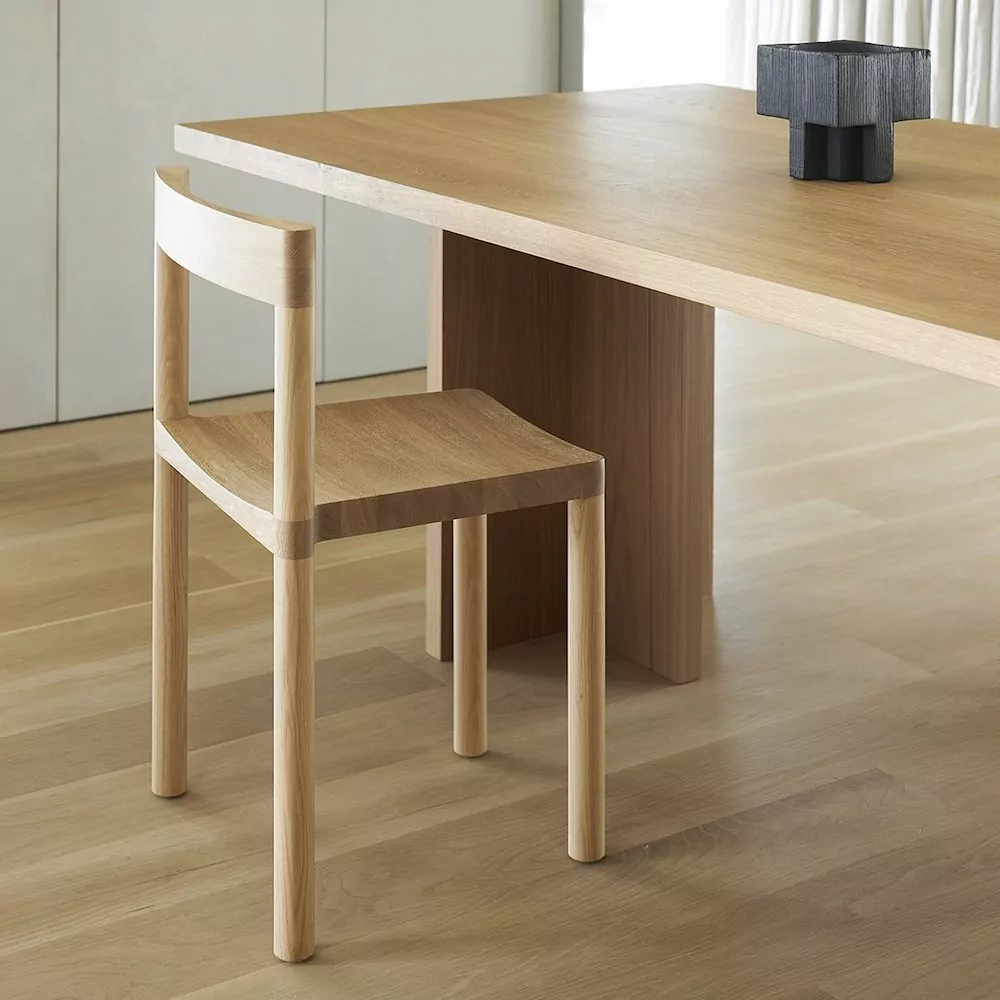 Beauty often emerges through reduction in design. Léonard Kadid, a product designer and architect based in Paris, has captured this essence in his remarkable Pier Chair series. Constructed from solid oak and joined using mortise and tenon techniques, the chairs possess outstanding strength and durability.
Inspired by the straight, weighty cylindrical pillars of pier structures, the Pier Chair has a strong and refined presence. The solid oak seat and backrest are carved precisely by CNC to create a comfortable seating position, and the chair is easily stackable, making it practical for a range of spaces.
Kadid's clever solution of matching the seat's thickness to that of the legs and slimming the back edge has resulted in a seamless form where all components work in perfect unison.
Kadid's work focuses on structural experimentation and formal simplification to explore the intrinsic characteristics of matter. After studying at prestigious institutions in Switzerland and Paris, he has collaborated with renowned international offices such as Herzog & de Meuron and Caesar Zumthor in Basel. The Pier Chair series is a beautiful example of Kadid's dedication to minimalism and innovation in design.
leonardkadid.com
resident.co.nz