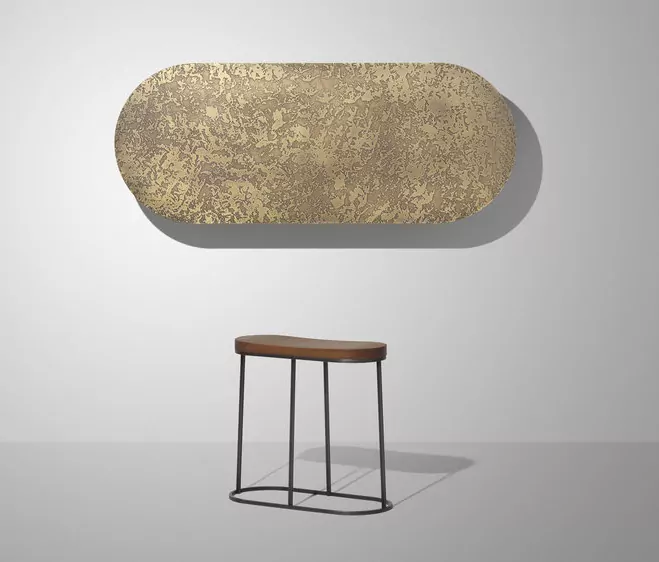 Reveal & Conceal – MIDA Furniture Collection by Design Studio Martinelli Venezia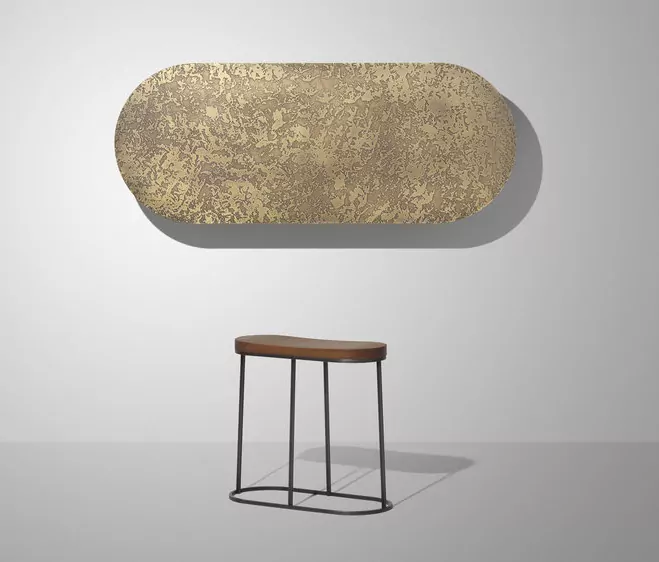 This idea of concealing and revealing is one that has intrigued me for a long time. I suppose it could be viewed as a novelty aspect, especially when it's tied to a functional object, but if we delve deeper and look at the concept in more detail I think all good design is rooted in this philosophy. This is why I was intrigued by Italian designers Carolina Martinelli and Vittorio Venezia's furniture collection titled MIDA that's composed of three pieces, a writing desk, a small stall, and a cupboard.
The small stool is nice but the writing desk and cupboard were of specific interest, considering they look like a piece of art but are then able to transform and reveal something behind. In terms of the finish Martinelli and Venezia used iron, brass and copper which were then enhanced with the help of metal factory De Castelli who specialise in such treatments for metal. They did a stunning job here to create such depth and texture in a fairly flat surface.
What's also sure to inspire is the sculptural aspect of the work that's matched with the overall functionality. There's an interesting battle going on between the two different fields which makes for a unique set of objects. I hope you like this project and will view more on their portfolio below, there is some special work here and I'm sure they will design plenty more in the future too.