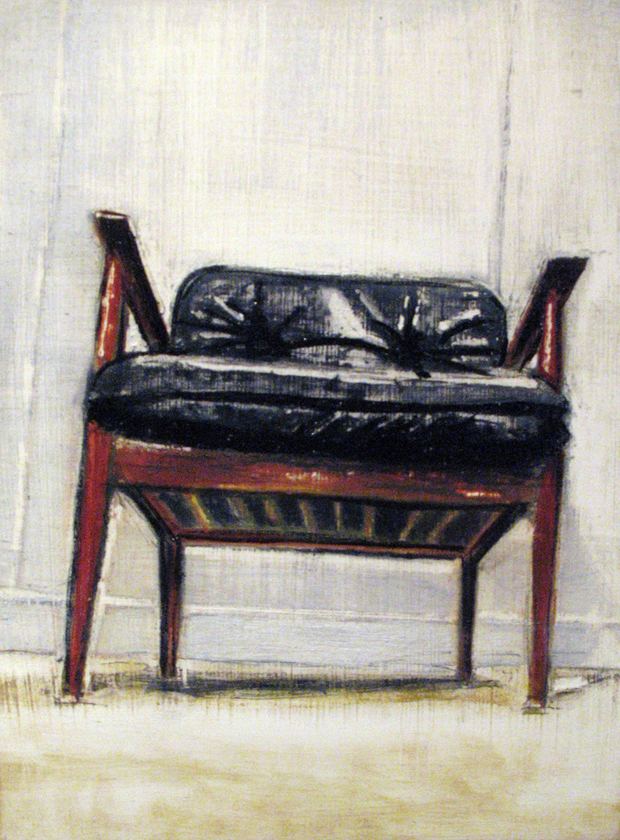 Richard Baker, Portraits of Modernist Furniture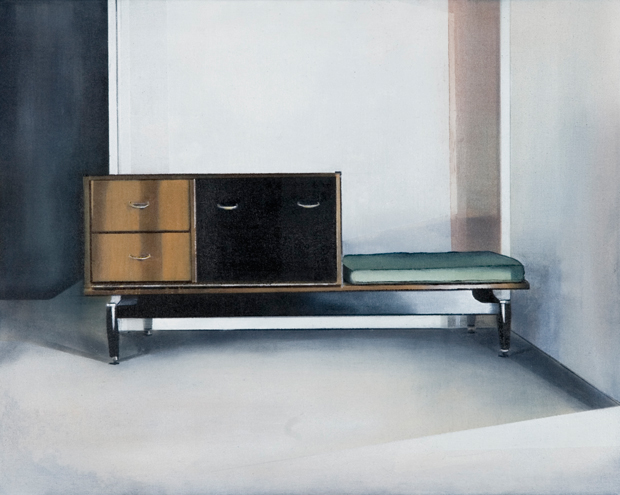 I was blown away this week by Richard Baker's fantastic paintings of modernist furniture, it was a no brainer to showcase them here for all to see. I think this is a classic example of where two disciplines that I'm really fond of come to meet and work really well together, on one hand it's superb to see this quality of painting and on the other I'm mesmerised by the forms and shapes of the furniture within. Richard uses oil paints on canvas to create his pieces, this I think adds to the overall character of the paintings, but he's also an incredible drawer and works the pencil wonderfully. One placed I'd urge you across to is his newly created facebook page where he showcases not only his final pieces but also the colour books that he creates, the drawings before they get painted, and his sketchbooks in general, which isn't something you see many artists do. It's quite inspiring and offers us a unique insight into his creative process.
Richard actually works at the Leeds College of Art here in England where he teaches young students alongside running his own practice, this must be a pretty rewarding experience passing his knowledge and experience on to others. Regarding the chairs featured in the pictures, as an aficionado myself I'm always on the lookout for furniture inspiration and it seems like Richard Baker is a man after my own heart. He's obviously inspired by mid-century furniture heavily and is always on the lookout for new and inspiring chairs to photograph and paint, seems like a great life to me! One designer I think he's covered superbly is Bauhaus designer and architect Marcel Breuer, his version of the the B5 chair for example is truly exceptional. His eye for form and shape is perfectly on point and he's expressed it with real simplicity, just like the chair itself.
If you're intrigued to find out more on Richard Baker and his works he's got a few exhibitions taking place over the next month or so, one at The Royal Academy of Arts in London, another at The San Francisco Art Institute, and a final one which opens this coming Tuesday, 7th of August, at Forest London who specialise in original and authentic mid-century furniture. It's definitely worth popping down there next week to see these up-close and personal. For now I hope you enjoy what we have above and below.