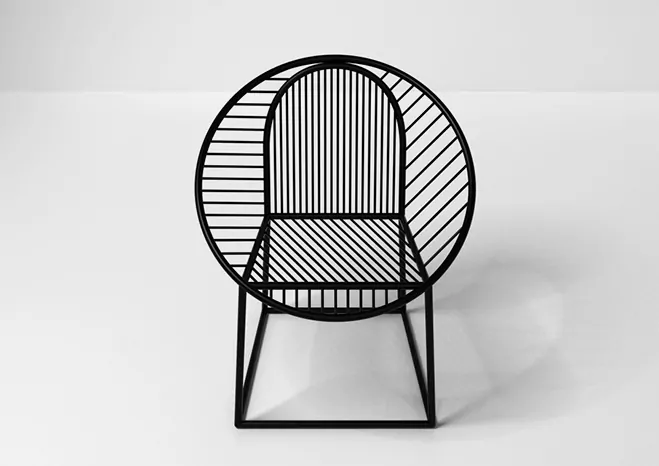 Shadows Between Volumes – Geometric Furniture by Léa Padovani & Sébastien Kieffer
I'm always caught between the conceptual ideas that inspire objects, and the functional aspect that makes something easy to use and aesthetically pleasing on the eye. It's quite a tricky balance to get right, and I think you need to look at all the extremes in detail to get what you want from your own work.
These pieces of furniture by designers Léa Padovani & Sébastien Kieffer are made to challenge perspectives on furniture design by making interesting volumes using simple lines that dissect at different angles. Here I've placed some of their side tables, as well as a chair that follows a similar principle. Not only do I like the distinct aesthetic of these pieces, I also like their stature in a room and how they could be linked across a whole series.
I picked out the title for this piece, "Shadows Between Volumes", as I think this plays a particularly strong role in any piece of furniture or design. The lines that make up these chairs and tables would make intriguing shadows and give the pieces a unique depth not found in others. As well as this I really like how these lines are so simple but up close there's a lot of detail in how they're constructed. I hope you like them too and will browse through their other works on their company website named POOL.