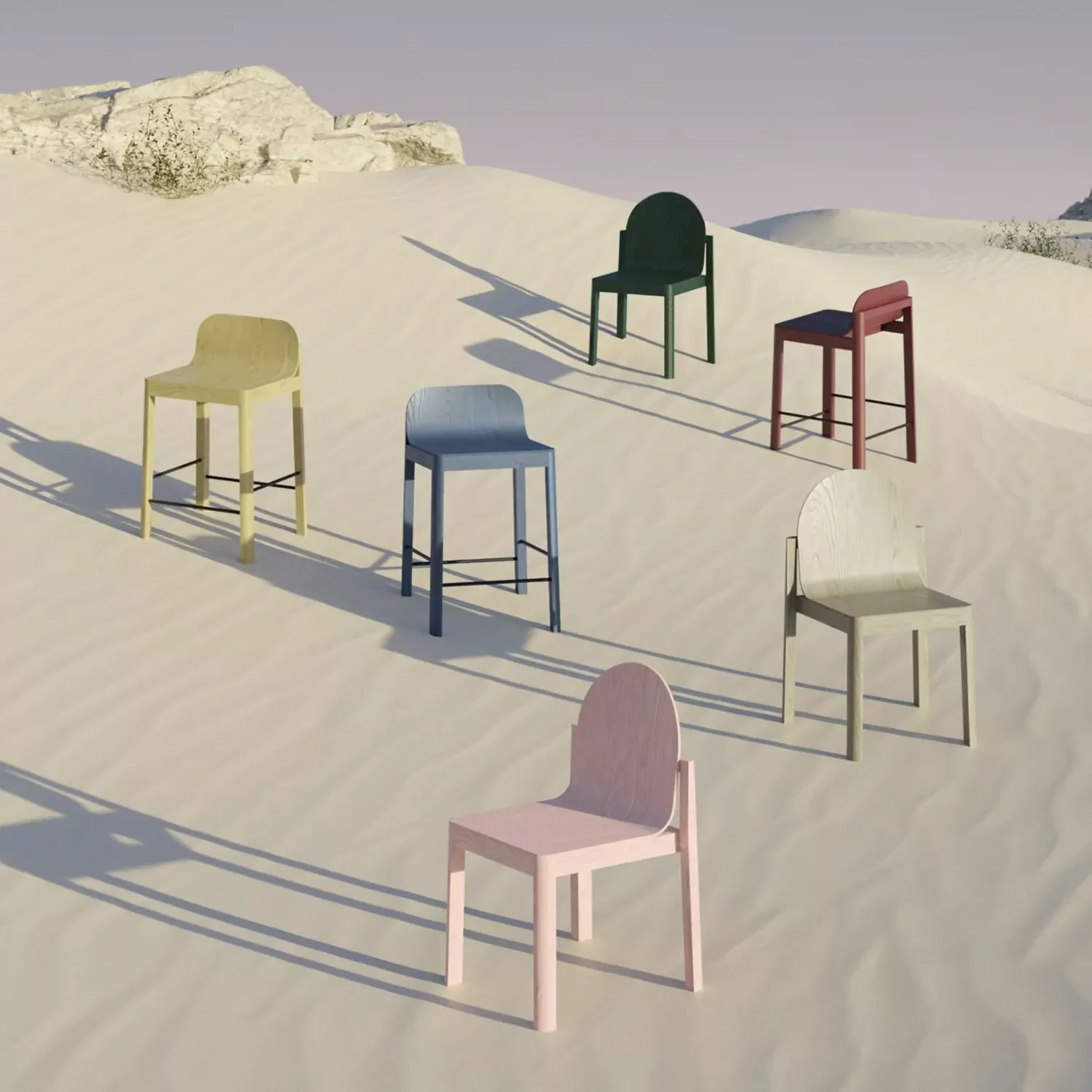 Sophisticated Play – Cleo Series by Stine Aas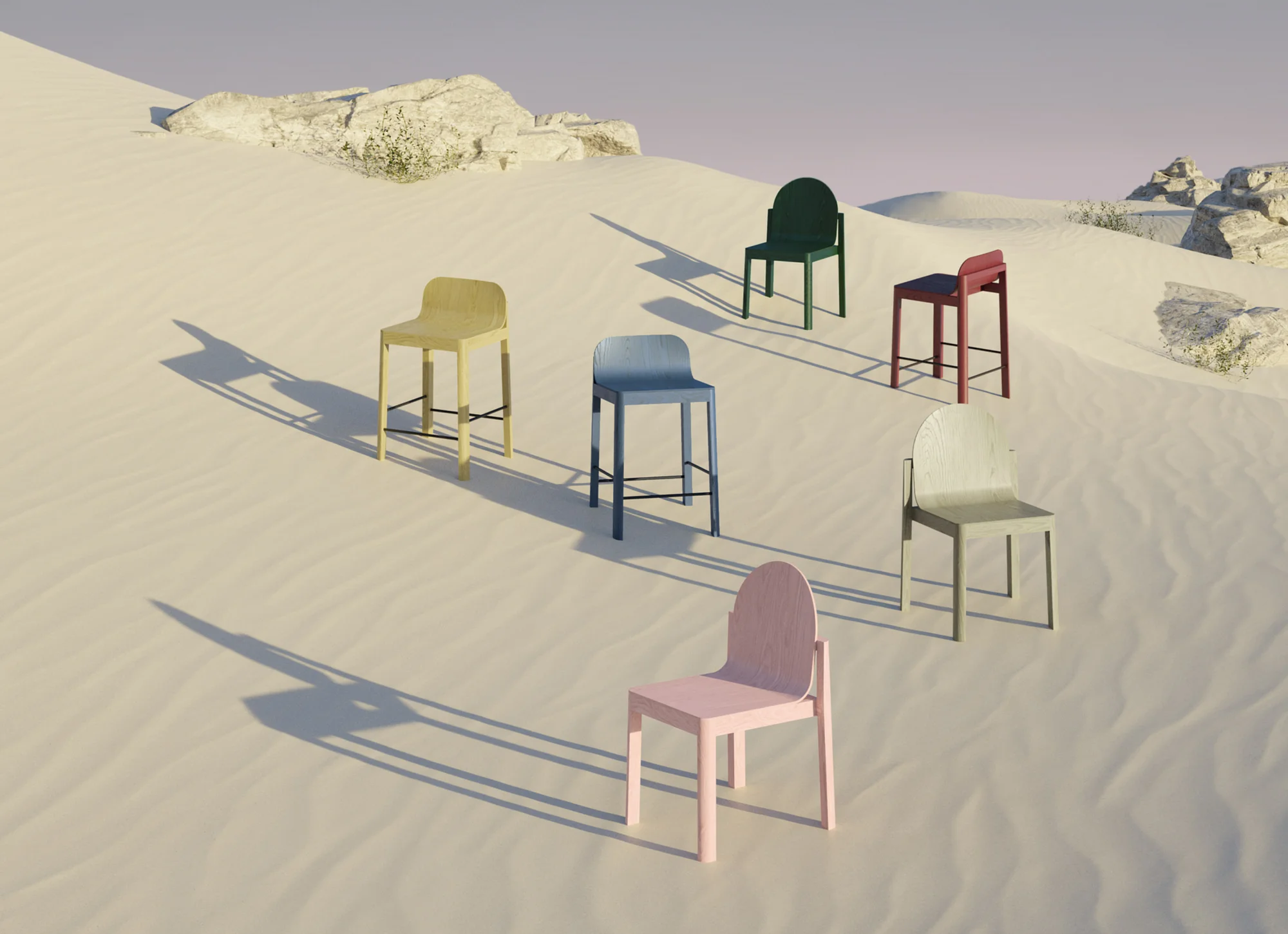 It's not the first time we have written about the work of Norwegian designer Stine Aas. Her work has been a constant source of intrigue for me as she looks to incorporate playful design into the Scandinavian design aesthetic with her beautiful chair series for furniture manufacturer Dims.
Of course, the proximity of nature in the Scandinavian countries is sure to have guided the aesthetic, but the Cleo series stands apart thanks to the organic shape that's purposefully infused with this sense of play – making it quite a unique design.
The interesting collaboration with colour-forward designer Ellen Van Dusen highlights the individual components that make up the chair in a De Stijl palette. Maybe this disjointed affair breaks up the fluidity of the form, but the theme is poignant and one that follows throughout the whole Cleo series.
Stine, and Dims for that matter, have infused all the greatness of the harmonious Scandinavian aesthetic but with a twist that elevates the seating experience by adding colour and play.