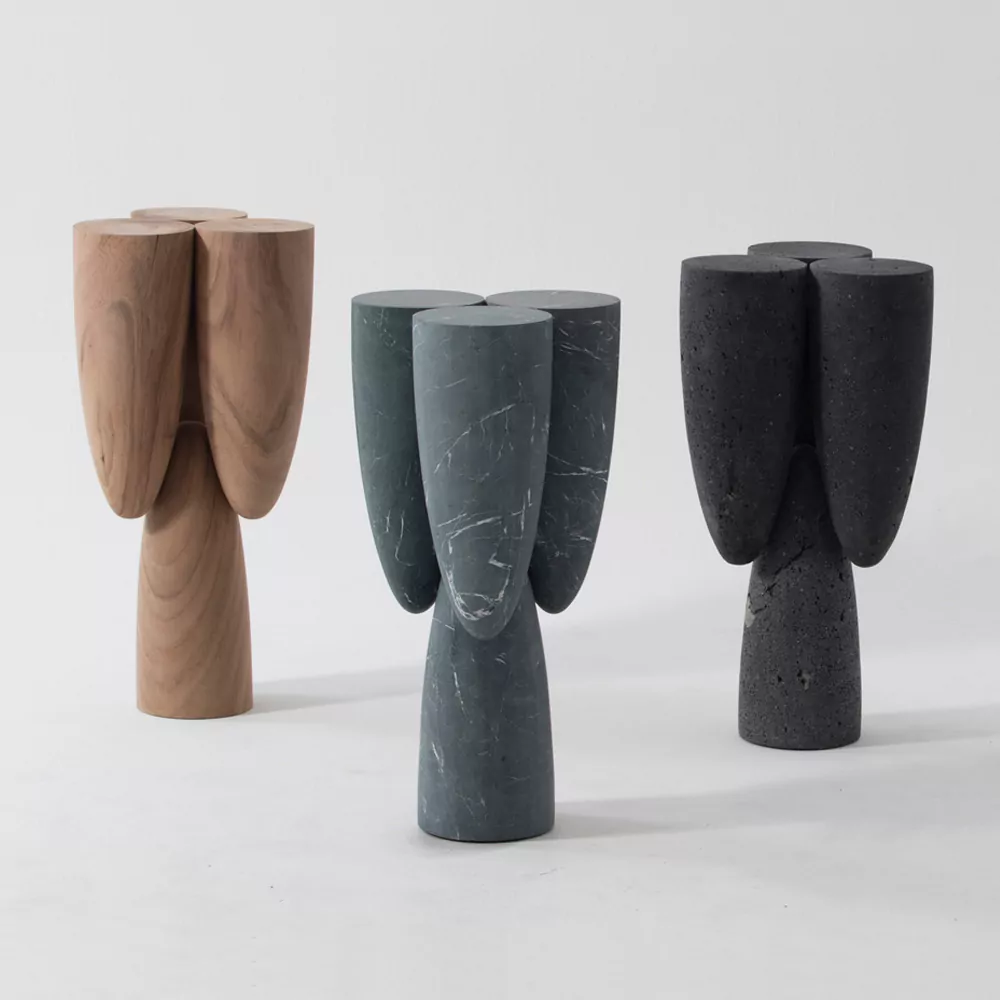 Suspended Forms in Space – The Copal Side Table by EWE Studio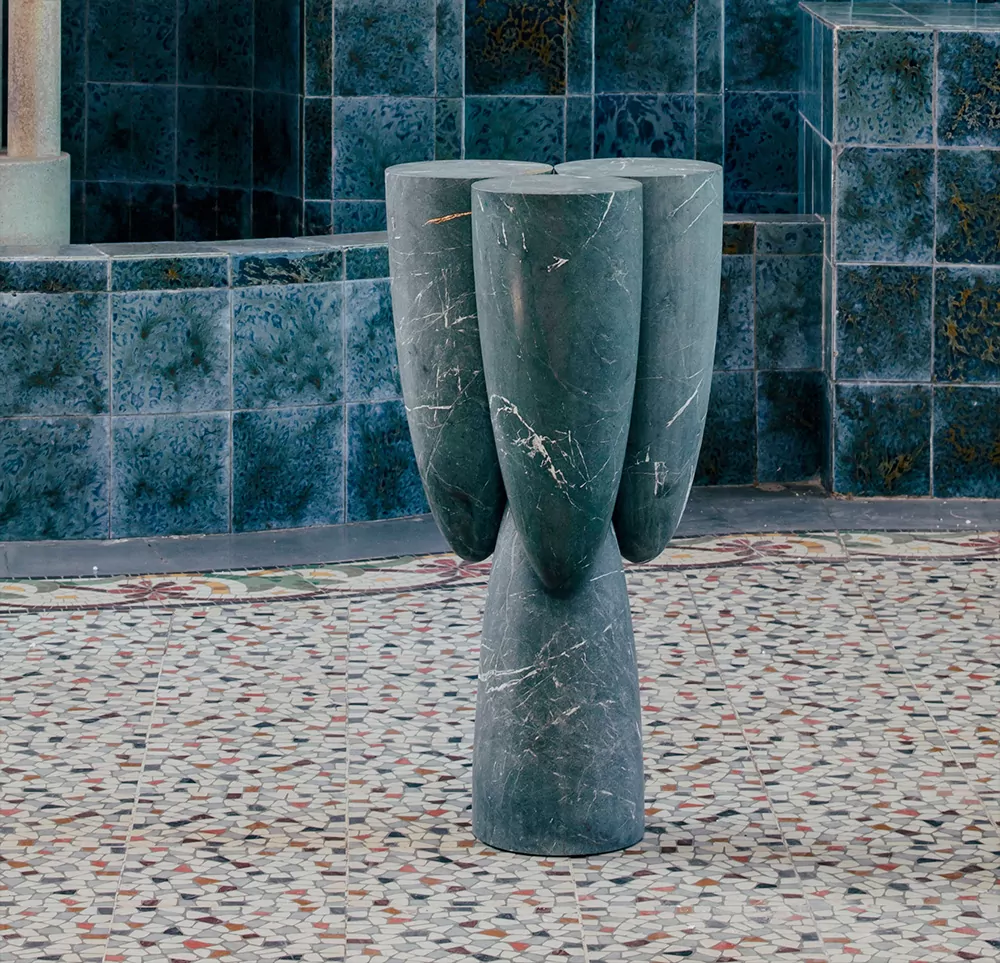 Most of us think of our side tables as a useful item that does not play a major role in our décor. But the Copal side table is a piece that's unique design could serve as the cornerstone for your interior's theme.
EWE's Copal side tables are composed of four identical pieces linked together with hidden locks. The result is an appearance of the top pieces floating in mid-air.
The materials used to make the tables include obsidiana, Tikal green marble, volcanic stone and wood. The natural elements have unique characteristics that ensure no two pieces are exactly alike.
They further provide a weathered look that makes it appear as if the tables were dug up in an archaeological ruin. However, those that touch the tables are in for a surprise as this will reveal a smooth silky texture that was achieved by artisans polishing the surface.
The tables are available in three colors; wood, deep teal and black. The wood brings an earthy look to rooms and lets the distinguishing features of the material really stand out. The stark black is perfect for modern interiors. The teal adds a splash of color and it best for bringing out the weathered look that was applied.
The tabletops are also remarkable. The three pieces come together to form circular connected surfaces at the top of the table. They are perfect for holding three separate items such as three drinks or figurines. But don't be fooled; the pieces combined are deceptively sturdy and can hold books, lamps and any other items you would put on a side table.
A side table isn't typically a distinguishing feature in a room, but these EWE Studio Copal Side Tables may be the inspiration for your entire décor. What style will you be using to accommodate these awe-inspiring pieces?