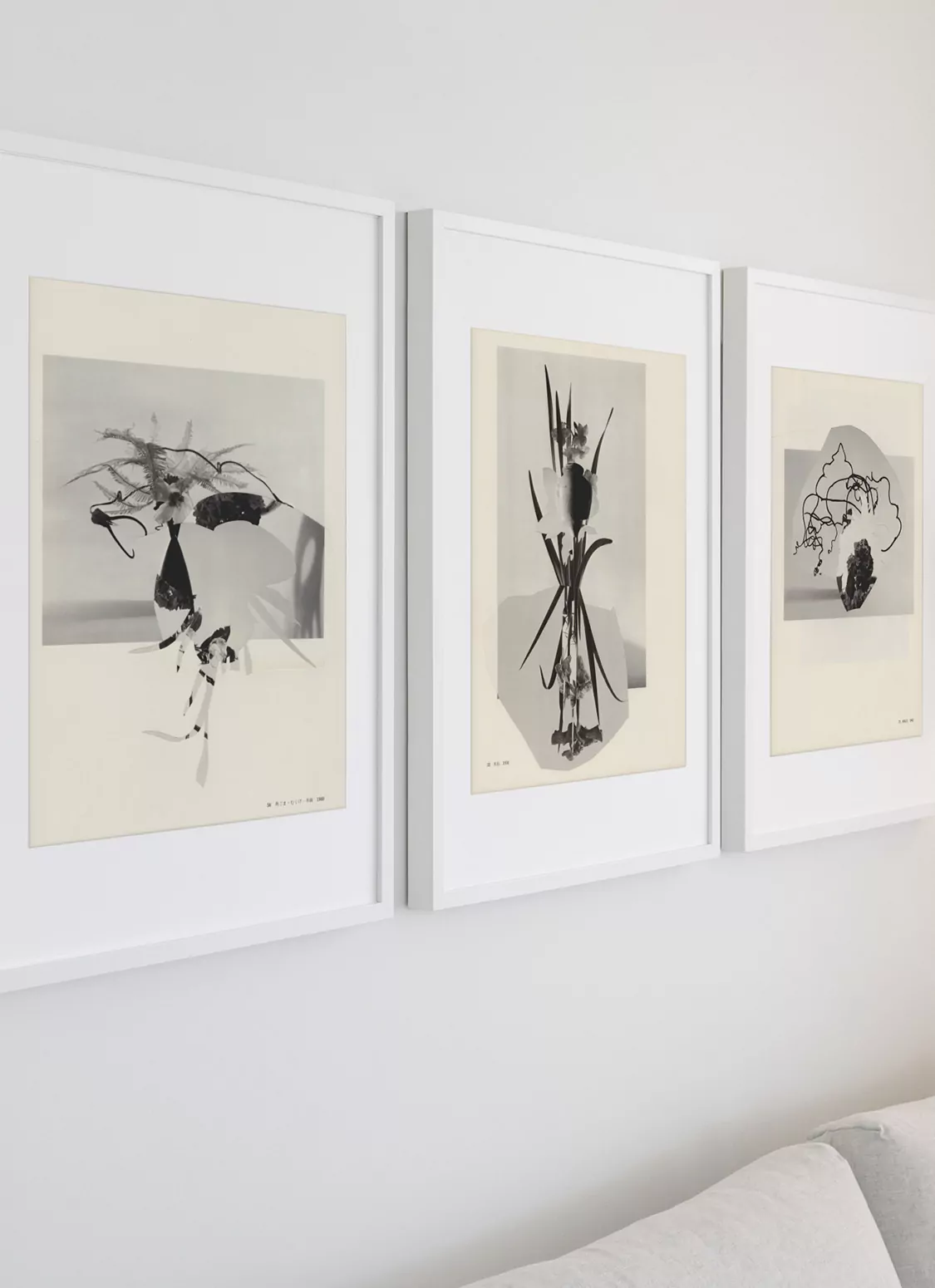 New at OEN Shop – A Selection of Collages by Leigh Wells
Our whole goal here on OEN is to support more artists and makers that are experimenting with their creativity. I've had my eye on American artist Leigh Well's collages for a number of years now. She has a fantastic sensibility and I was particularly taken aback by her 'Versos' series that were made after a chance meeting with a Japanese book documenting the work of a prolific Ikebana artist.
For the collages in this series Leigh worked within a strict framework, taking each photographic book page and combining it with one or more other pages to create compositions of spacial ambiguity and slight confusion. Spontaneous but highly controlled, showcasing the contrasting qualities and thus producing a superb composition that's both thought provoking and visually stimulating.
Click here to see more works by artist Leigh Wells ⟶