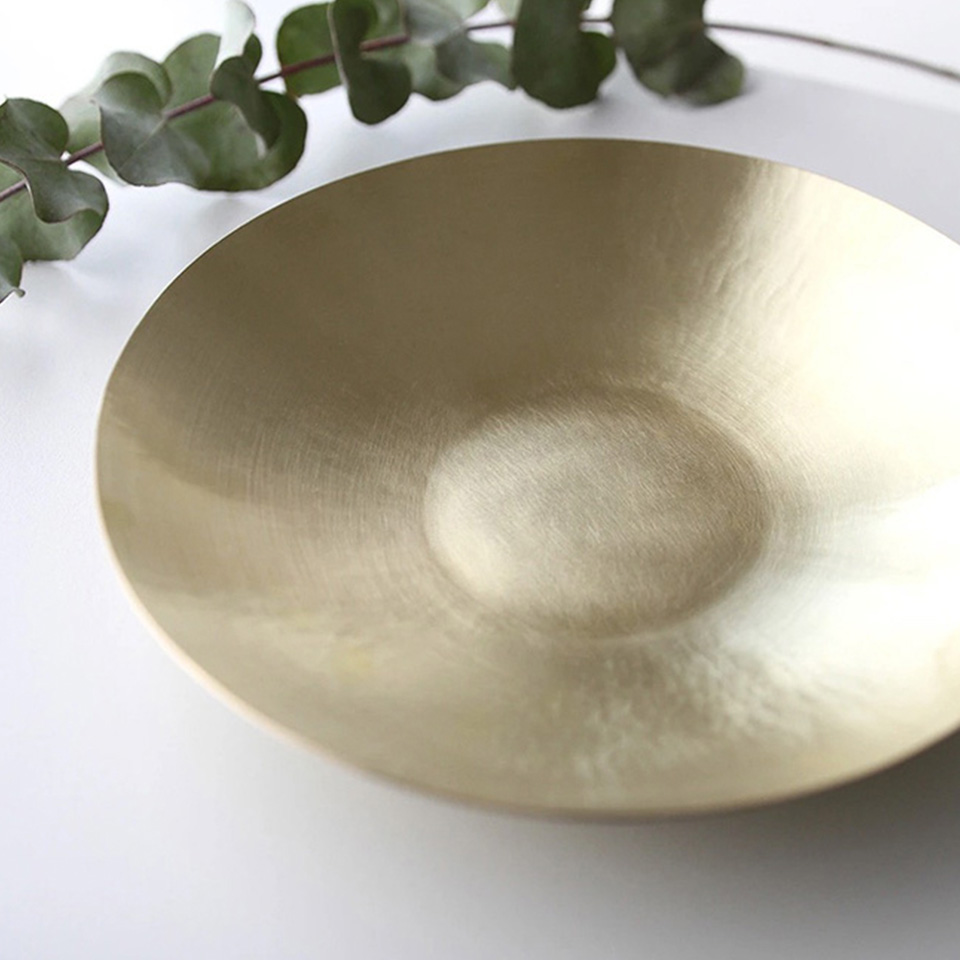 New at OEN Shop – Brassware by Takeo Suhara of Yuta Craft
Just as the different clays in pottery bring a sense of depth and mystery, so does the weight and purity of a metal.
I haven't really discussed Takeo Suhara's work in much detail due to the popularity of them. These beautiful brass utensils under his studio name 'Yuta Craft' really do speak for themselves and have a wonderful appeal through images alone.
What I personally admire is the simplicity and functionality in his work. The Multi Spoon seen below in my hand has subtle markings that give a beautiful textural quality. They really are full of character and charm. We only have a few left that can be seen via the link below. Enjoy.
Click here to shop metalwork by Takeo Suhara of Yuta Craft ⟶
Click here to shop metalwork by Takeo Suhara of Yuta Craft ⟶