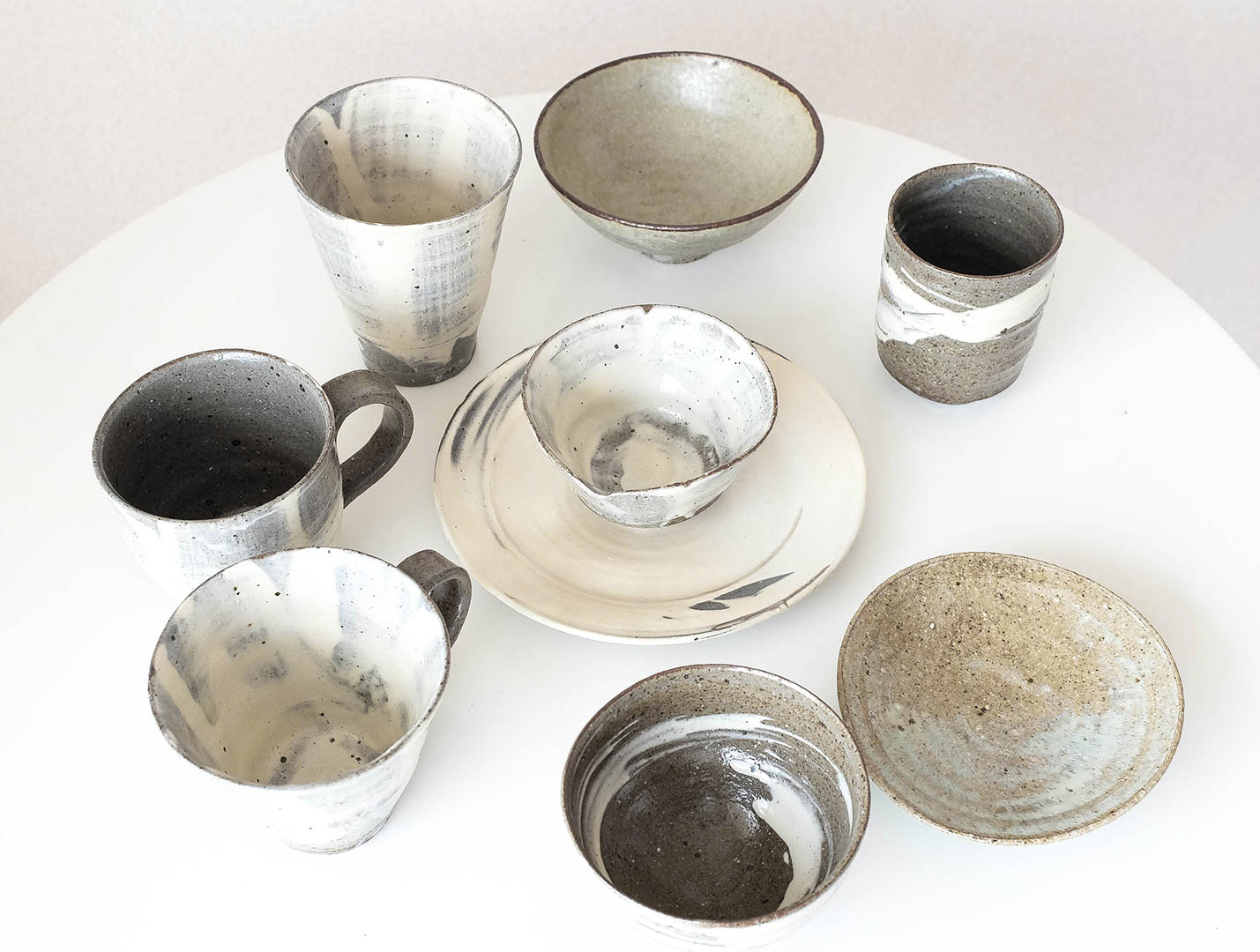 New at OEN Shop – Ceramics by Japanese Potter Manabu Nishibayashi
Keeping my ears close to the ground has been invaluable while being here in Japan. Contacts are really key and I was pleased to come across the work of Manabu Nishibayashi by pure chance, a talented potter residing in the small town of Yoshino in Nara Prefecture.
Manabu is well-known for his objects produced for the tea ceremony but also makes beautiful, functional wares on the pottery wheel that can be used in daily life. I was happy to visit his studio and work together with him to showcase a rounded collection in our shop. I was especially drawn to his "hakeme" technique of brushing on the slip and creating random but interesting surfaces that are natural but also modern in appearance.
So I'm pleased to release these in the shop and hope to examine his work in more detail in the future. If I can connect his work to a wider audience and showcase his talent to more people I will consider my work a success. You can see more of Manabu's work via the link below. Enjoy.
Click here to see ceramics by Manabu Nishibayashi →