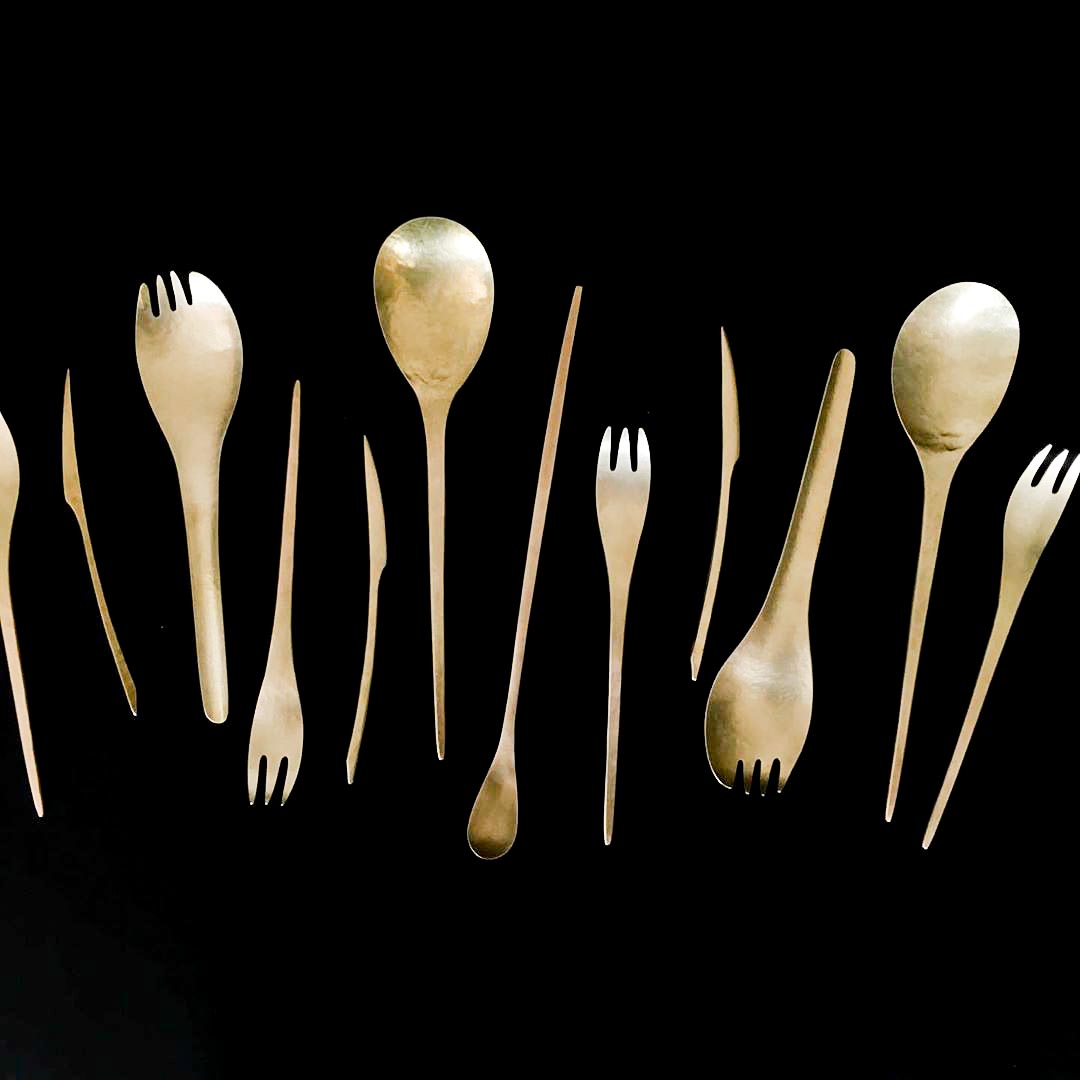 New at OEN Shop – Metalwork by Japanese Artisan Tomomi Ishikawa
The appeal of functional ware for me is the time spent and connection shared with such necessary pieces of design. There's also something fascinating about an object that melts away and becomes a lifelong companion.
Tokyo-based metalworker Tomomi Ishikawa grabbed my attention with his characterful style. Seeing the small markings on the work always makes my heart flutter. It never gets old realising that these are made by hand, feeling the areas where the maker has used his tools to craft them.
We have now updated the shop with a selection of brass cutlery made by Tomomi Ishikawa. See more of his functional art via the link below.
Click here to see more works by Tomomi Ishikawa in our shop ⟶