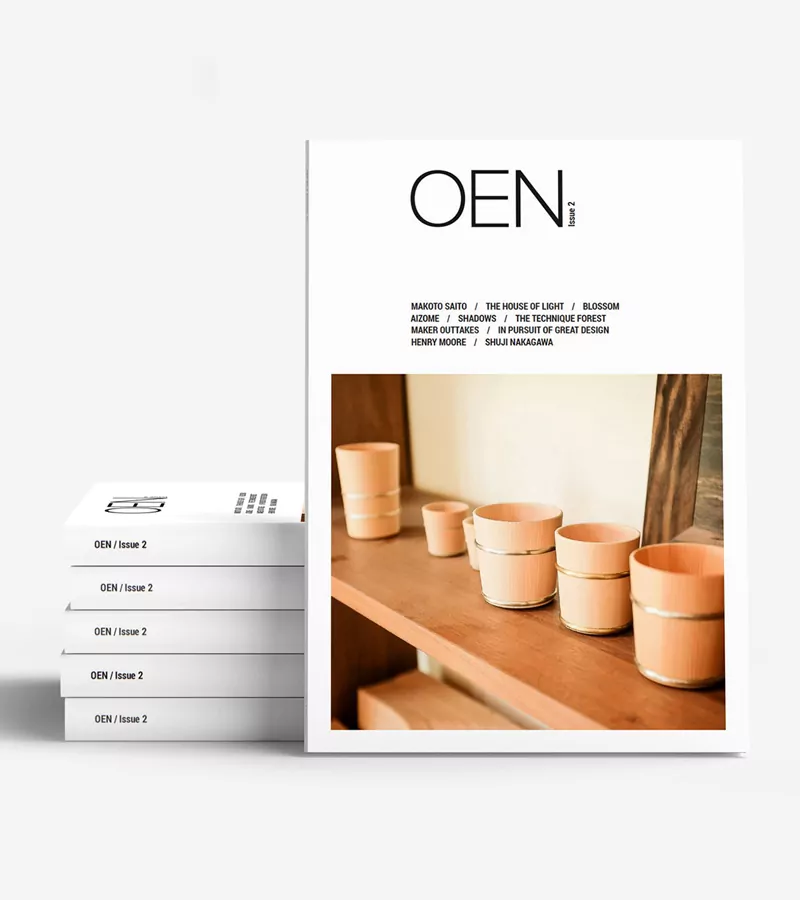 New at OEN Shop – Pre-Order OEN Issue 2 Now
I'm really happy to announce the release of our second book 'OEN Issue 2' which is now available to pre-order in our shop. This one was certainly more personal as I met a number of craftsmen and visited different locations specifically for this book. There were a few issues along the way but I feel like it's a nicely rounded issue with some deeper thoughts.
We visit The House of Light by James Turrell, also Finland to learn about the Alvar Aalto House and Finnish design culture. Potter Makoto Saito and woodworker Shuji Nakagawa take centre stage as makers. We also take part in some indigo dyeing in Tokushima, Japan.
I look forward to planning the next issue for the end of 2020. For now I hope you enjoy this issue and will reserve your copy via the link below.