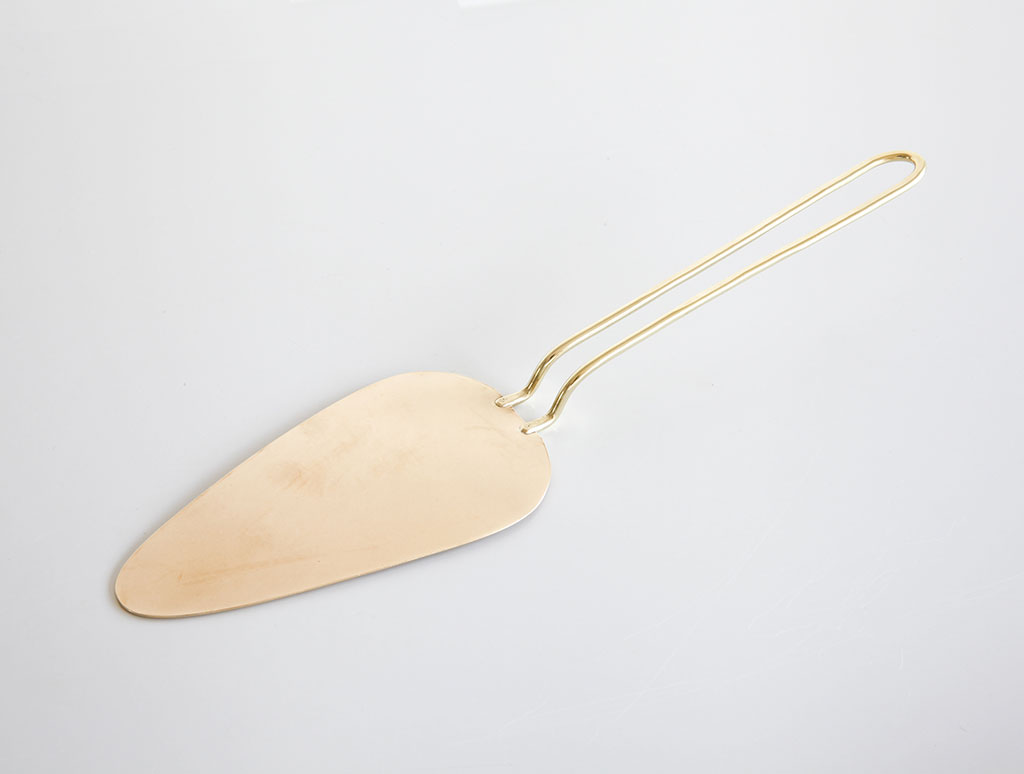 New in at OEN Shop – Brass Cake Server & More by Ruka Kikuchi of Lue Brass
Each craftsman makes their own set of products so it's difficult for them to add anything to the line up, considering they don't have much time on their hands. Recently I was talking to Ruka Kikuchi of Lue Brass and he notified me of a new object that he had been working on, so I decided to stock a small selection in the shop and wanted to present the new arrival here today for you.
The cake server in brass follows a similar style to Ruka's usual making process, starting with a thin brass handle and then welding it to the main body of the piece. These servers are simple but functional and would make a lovely gift. I'm still in the process of photographing all of his products again, as we have restocked many of them in the shop, but you can see them all on his collection page via the link below. Enjoy.
Click here to shop handcrafted works by Lue Brass →