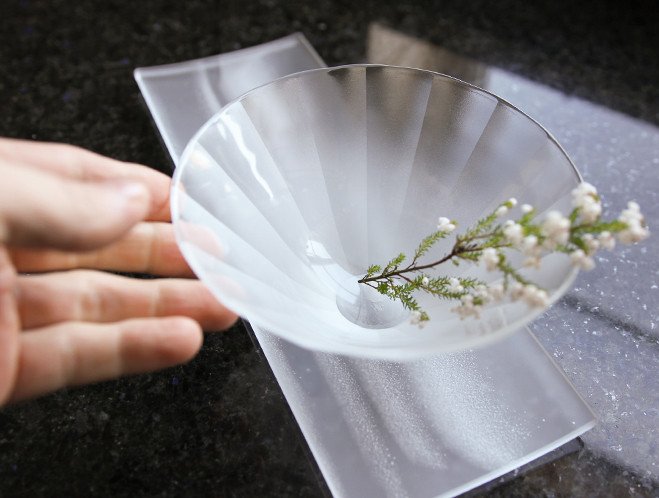 New Maker at OEN Shop – Handmade Glassware by Japanese Artist Yuki Osako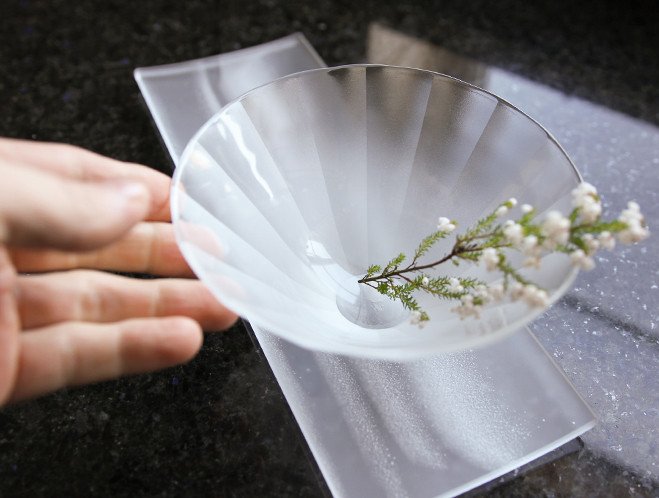 I've just seen the pictures from a new feature that I'm currently putting together and I'm really excited to showcase them next week or the week after. On the other hand we have new arrivals coming in to the shop, so it's a little hard to keep track of it all. This week I wanted to highlight the brilliant work of Yuki Osako, a glassmaker who lives and works in Kanazawa.
Graduating from the Toyama Glass Art Laboratory in 2005, she has since gone on to produce tableware that are on the cusp of being works of art. She either blows or cuts the glass, depending on the situation, after firing them in a kiln to a very high temperature. Yuki Osako uses a special method of frosting and cutting the glass in unique ways, this leads to a one of a kind object that are visually appealing and a joy to hold in the hand.
Yuki's goal is to make handcrafted objects that straddle the fine line between art, design and craft. i definitely think she's been able to achieve that. For now, we are offering a small selection in the shop, in the future I hope to represent her work in more detail. Enjoy.
Glassware by Yuki Osako now available in the shop →