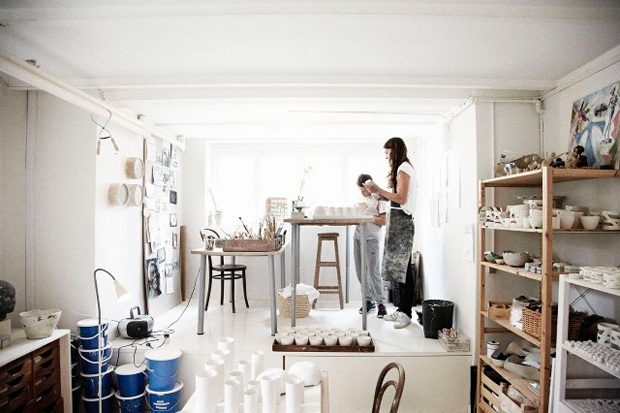 A look Inside the Sukima Studio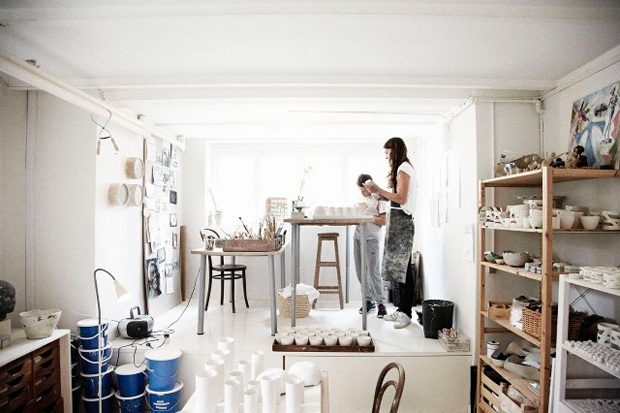 I'll be honest here and admit I don't know an awful lot about the Sukima Studio in Denmark, but I enjoyed these photos of their working space all the same so I've brought them across as a little nod of appreciation to their craft. What I do know is that their small team dedicates itself to creating porcelain objects by hand in a beautiful rustic style, so we're in for a bit of a visual treat here with this great photography series.
This project highlights more of the actual studio space and the tools that aid their work, however the Sukima webpage is littered with experimental creations, both in colour and form. One thing I did really enjoy in this set was the feeling of the studio being in mid flow, I don't think too much has been altered for the taking of these photos so we get quite an honest account of the space as it would be.
Looking over these film shots you can imagine the smells and sounds of the studio as it works away on each vessel. The space seems quite light and bright which I'm sure helps to keep clarity of thought when designing in the minimal style that Sukima opt for. If you've got a moment I'd suggest heading over to their webpage and checking out what else they've been up to, they're certainly a collective I'll be watching out for in the near future.