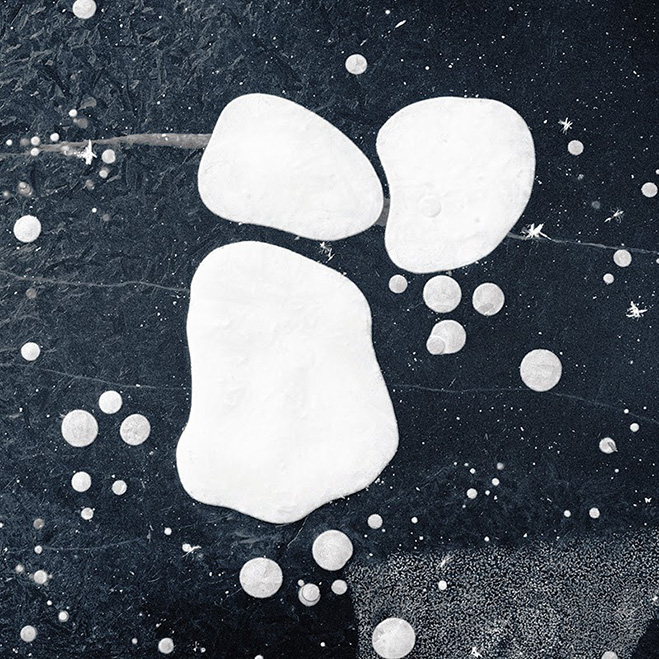 Frozen Surfaces & Ice Formations – Photography by Ryota Kajita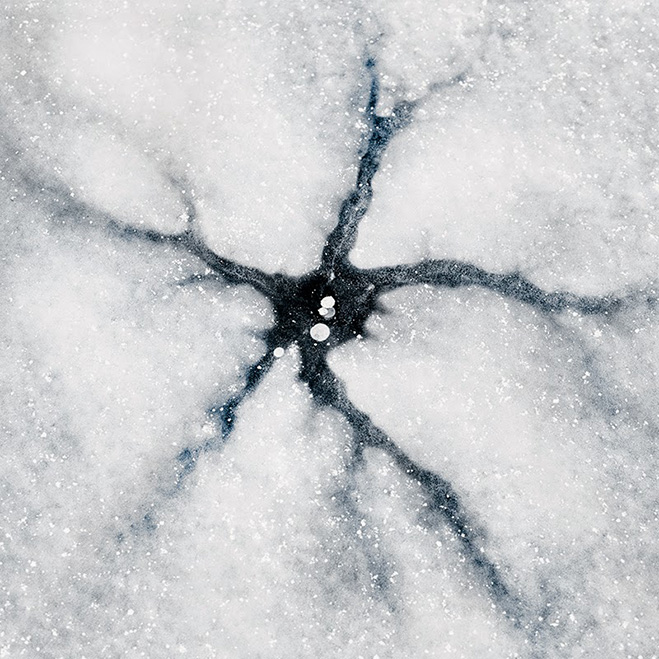 The winter months are drawing in now and many are experiencing snow at this time of year, which I think makes these photographs all the more appealing. I also think these images further back up some of the thoughts that I've been pondering lately. For me, it becomes more and more obvious that these creative mediums are nearly always a way of focusing the mind on the present moment.
If you think about it, when you photograph, paint or draw you can only focus on what's in front of you. You're not thinking about anything else but what you're doing in that current moment. This in a way is clearing the mind and is something many of us know about intellectually but find it hard to achieve in normal everyday scenarios. So work like this by Japanese photographer Ryota Kajita is a real eye opener and makes me want to connect more and appreciate the world that we live in.
The imagery here is of frozen methane bubbles that Ryota finds on the icy surfaces in Fairbanks, Alaska. They really create the most amazing patterns and offer abstract shapes in unexpected formations. I could only pick out a small selection from his portfolio, but if you go over to his portfolio you can see plenty more. Maybe these will help remind you to stay in the present and appreciate what we have here in front of us.