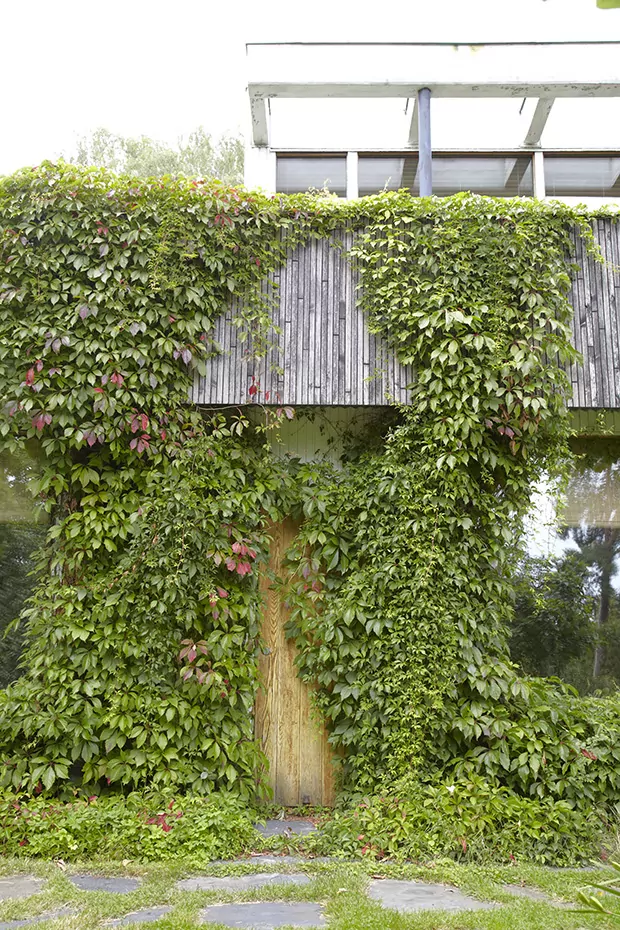 Handcrafted Modern Europe: At Home with MidCentury Designers by Leslie Williamson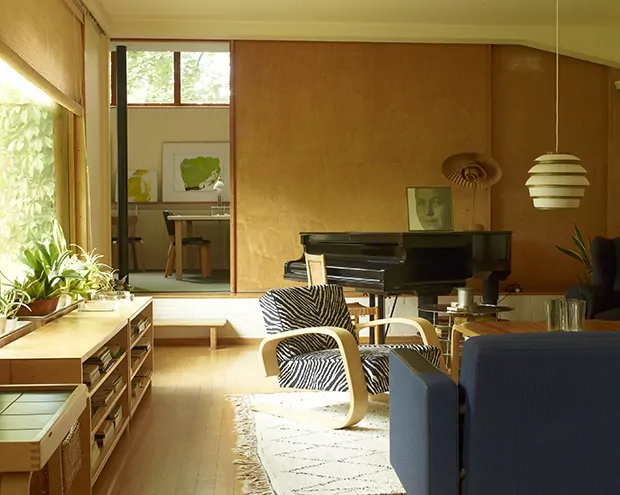 I have an exciting project to share with you all today, it's by the one and only Leslie Williamson who's been a big favourite here on the site over the years. Obviously, with a website that revolves around design, architecture, photography and the like it's going to be hard not to be influenced by the creative life that she pursues, most notably highlighting iconic designers in her book 'Handcrafted Modern'. As time has passed she's looked at new ways of expanding this series, it seemed natural to group particular designers by continent rather than in one book, which would never do all these architectural masterpieces and interiors justice. As you can imagine a lot of these famous Mid Twentieth Century designers and architects are quickly disappearing and their homes with them. If these designers are still alive, they are in their 80's or 90's at this point, so it's quite important to document each one sufficiently before they move away from the how the space was originally used. This means in the future we can study and learn from the different aspects of both the designers life and the environment that they created/lived in.
She had mentioned previously to me about how she'd gone on to take pictures of different houses around Europe and that she had dream of releasing a new book, so it's great to see this come to fruition and see that she's reached the editing stage. This still leaves a year until the publication date, probably around Spring 2014 time, but throughout this it's been educational watching her release little previews on her blog and twitter account.
So it only seemed right to team up with Leslie to get the word out there regarding the new book and also highlight some exclusive imagery here at the same time. The books going to be the best of both worlds really! Great photography, stunning design, and a factual element to go with it as well. The Aalto house in Helsinki was at the top of my list to showcase to you all, as I'm a massive admirer of Alvar's work, I can just imagine all the quirky little details and incredible furniture that can be found whilst searching with the lens. Leslie said to me in a quick chat about the humanity in the home and I'd thought I'd leave the little conversation here for you to reference, it gives a nice insight in to these photographs and the project overall. Leslie said:
"I can say that the Aalto House was a fascinating experience. There are really just a few houses that reach the kind of iconic status that the Aalto House has reached. The Eames House is another. To be honest, I tend to shy away from those Uber iconic houses unless I feel some personal pull towards them. I feel like they have been so photographed that what else could I have to add to the conversation? But with the Aalto house (and the Eames house before it), I walked in and it is obvious why the house is such an icon. I remember thinking "oh, I get it." Yes, the architecture is wonderful with beautiful subtle details everywhere. And yes, the interiors and the landscaping is unique and very "Aalto". But the thing that pushes the house further is that there is a humanity that you sense there, and a happiness. At least that is what I think it is. It isn't just about the bricks, mortar and furnishings. It's about the life that occurred within."
Leslie has decided to start up a Kickstarter campaign to raise funds for the Handcrafted Modern Europe publication. As you can imagine with a deadline impending for the book she needs to cover travel expenses, post production costs, and all the other things that get wrapped up with publishing a book. It would be great to see this book go into publication, and would be a superb reference for all those who're inspired by architecture, photography and design in general, I think it makes sense to support something like this. But first, I'd urge you to watch the video on her Kickstarter page or watch the same short film below that I've embedded here, she talks about why she would need the funds and how it would help her finalise the project. I'm definitely going to pledge some funds towards this, to see a sneak preview of the photography in the book view the imagery below of Alvar and Aino Aalto's home snapped by Leslie herself in Finland.
www.kickstarter.com/handcrafted-modern-europe
www.lesliewilliamson.com