The Pursuit of White – Porcelain Vessel Photos by Bohnchang Koo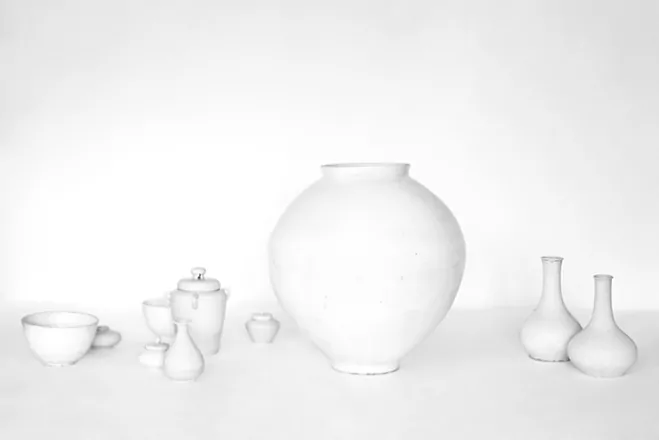 I've always been drawn to the simplicities of porcelain, the pure white colour, the translucency and smooth nature of the body. It's kind of ironic that something so aesthetically simple and pure could be so complex, and notoriously hard to get right as a maker. Doesn't this always seem to be the case though? To get to the most refined stage it takes a lot of experimentation and development, so maybe there's parallels between this craft and many other creative subjects out there.
Seoul based photographer Bohnchang Koo has portrayed this well in his series 'Vessels', a collection of photographs of rare white porcelain ceramics from the Korean Joseon Dynasty (1392-1910). Photographed on white textured Japanese rice paper, in a monotone format with white soft light, his goal was to represent the simple beauty hidden in these objects. A few of the trademarks from the Joseon Dynasty include unpretentious form, understated decoration, and a subtle use of colour, all conveyed here quite wonderfully.
Visually the photographs are not flashy or colourful, but the concept is intriguing and relates to the theme of the porcelain work itself and the underlying subject behind them. I'm in awe and I hope you are too, discover more like this on Bohnchang's portfolio linked below.