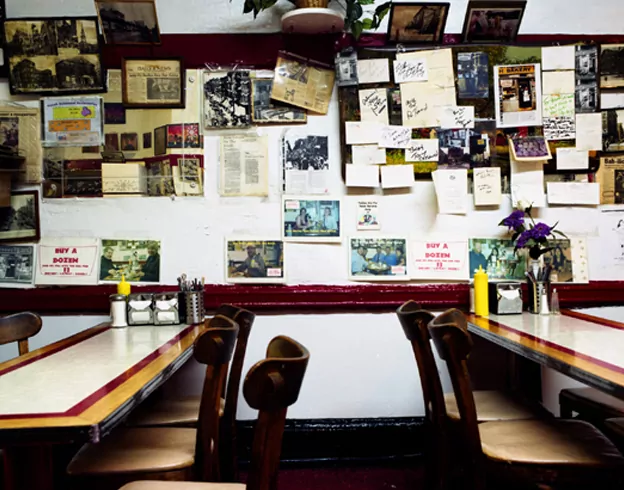 New York Eateries by Wijnanda Deroo
An exhibition being held until January 29th 2011 at the Robert Mann gallery in New York is by Wijnanda Deroo. This lady has created a series of photographs titled 'New York Eateries' which basically documents the big apples diners and restaurants. If you're an NY resident, I recommend heading to the Robert Mann website by clicking the link below. You will see all the corresponding 'eateries' incase you ever want to visit one of them.
This is such a simple idea that works very well. How can we get so fascinated by a simple picture of a restaurant? Who knows, but Wijnanda somehow makes it extremely appealing. Scroll down for more.
www.robertmann.com
www.wijnandaderoo.net