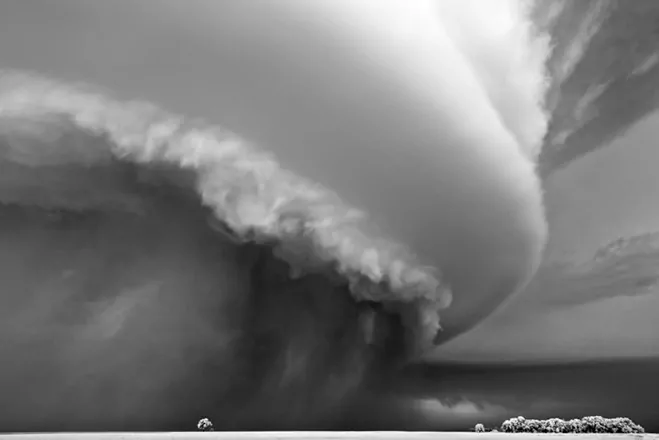 Power and Beauty – Storms & Landscapes Captured by Mitch Dobrowner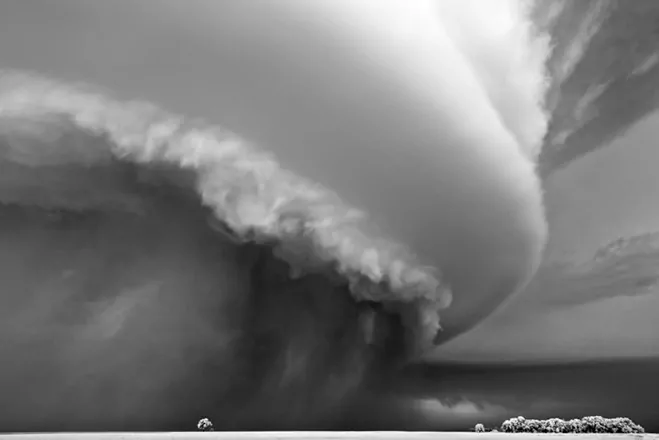 When you see a certain selection of work on the face of it there are inspiring elements hidden within, but I think it takes a story of both the artist and the work to really enforce the idea and create a human connection. As creatives we have all struggled to keep consistency in our work, that's why when I heard the story of photographer Mitch Dobrowner it connected with me and made me want to share it here with you all. Maybe you will seek some solace in it and it will help you push through with your own work.
Growing up on Long Island Mitch Dobrowner's father gave him an old rangefinder to play around with. After moving to California to seek some meaning in his life, here he met his wife and they later opened a design studio together. During that time he stopped taking pictures but was urged by his family and friends to pick up a camera again in 2005 and create photography that conveys his view of this planet.
When I read in his bio that he was inspired by the two great American photographers Minor White and Ansel Adams it made a lot of sense to me. Both of these photographers captured in black and white and often photographed the natural landscape, trying to convey the strange qualities of it through a separation of colour. I'm sold and I really like the story of Mitch realigning with the camera at a later date and creating a series of photography that I personally think will stand the test of time. The storms are especially beautiful and create some wonderful textures and shapes that are truly powerful even when looking on a screen. More can be seen on his portfolio linked below, I hope you will go on there to explore.