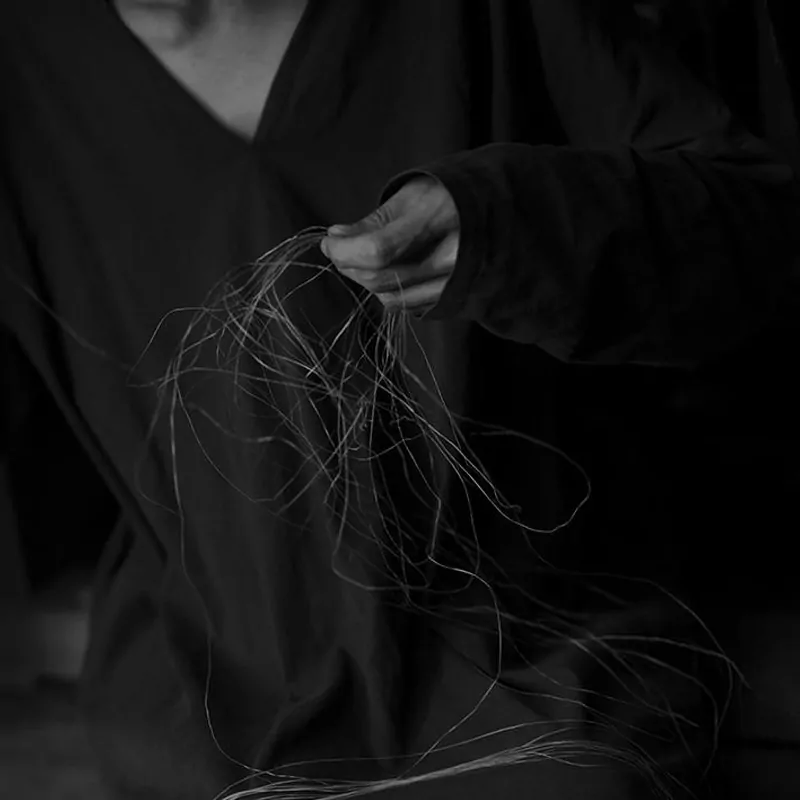 The Cycles of Life – Photographs & Textiles by Roosmarijn Pallandt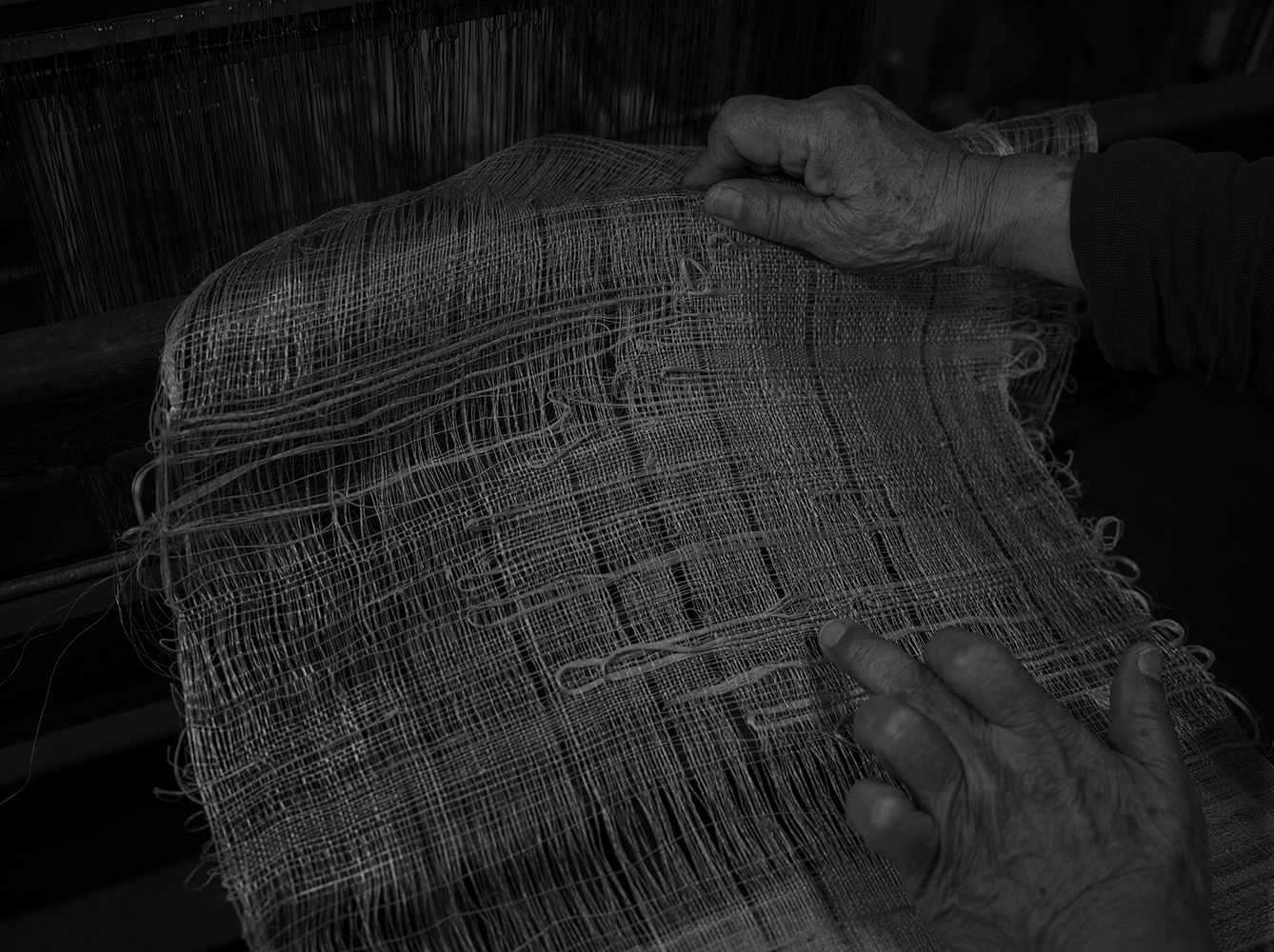 Textiles have so many fascinating qualities. Of course, the primitive nature of woven material harks back to our tribal nature as humans. You can just picture weaving bark to make a shelter, or constructing blankets for warmth or clothes for protection. There's also some deeper thoughts surrounding the concept or 'weaving', which has the spirit of "making" at its essence.
Not only can we see a natural material go from its origin state to something of meaning, there are also certain 'threads' running through our lives that correlate with the patterns crafted using thread. A repetition of sorts that's fragile and works in pull with the earth and our spirit.
This is why I was so enamoured by the work of Roosmarijn Pallandt, a Dutch artist who uses both textile and photography to good affect. By harnessing her two skills she has been able to make a series of installation that feature photographs and textiles combined. Her speciality being 16mm film, using the faded, grainy tones in this analog medium to give her work those earthy, natural textures associated with weaving.
Working in close collaboration with local weavers around the world Pallandt is able to highlight the essence of this material. Exactly what a craftsman would do. Taking a material and sharing the beauty in handcrafted techniques and nature itself to the wider world.