On the Limit – Rock Formation Series by Creative Arik Levy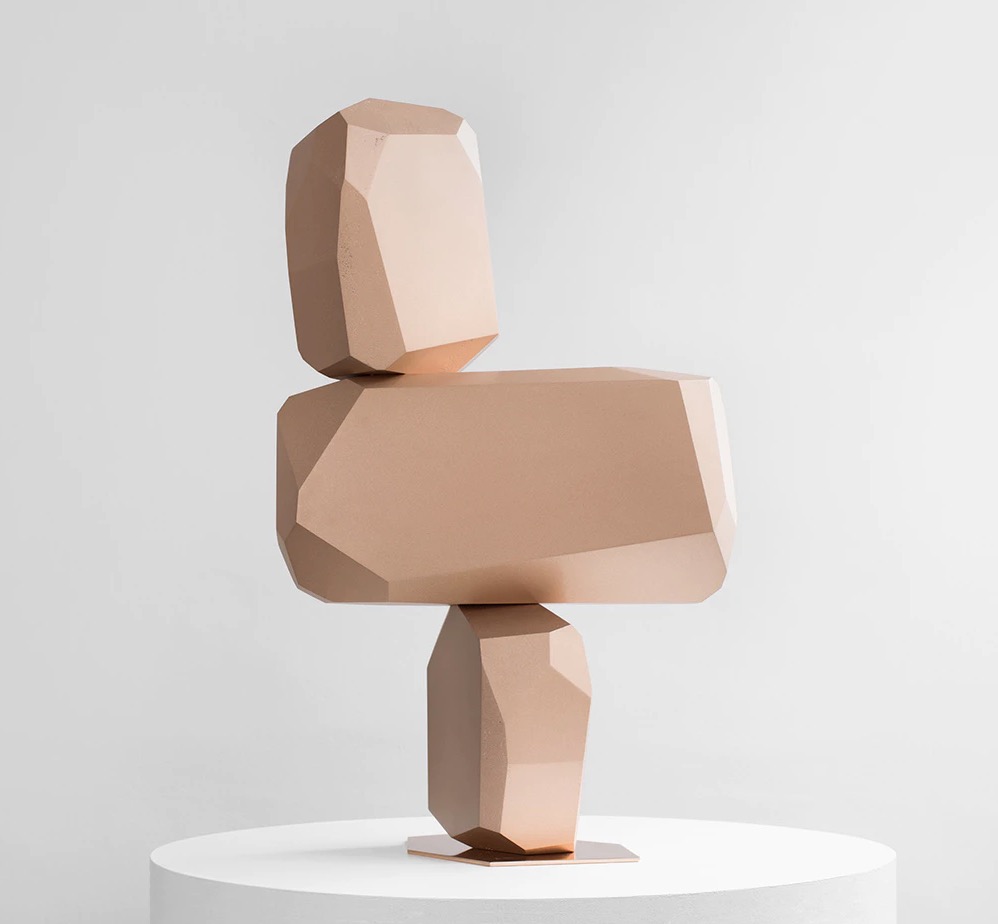 There's something quite primal about the action of building. When a child stacks buildings blocks it for sure enhances their problem-solving abilities, building self-esteem as we successfully construct something using our own hands. Of course there's also the aspect of challenging our limits, finding that border between what we can and can't do.
Limits then is exactly what artist and designer Arik Levy looks to challenge in his wonderful series 'Rock Formation'. Using his sculptural expertise to good effect, Levy has stacked these stone like forms into unusual combinations, balancing them in thin air as if they defy gravity.
I was especially intrigued by his material choice. Although some of his smaller pieces are actually fabricated from wood, the main focus in this series appears to be metal. This choice is quite unusual as, although hardy, it is not light in feeling and has some weight and substance to it. Almost architectural in spirit, which I very much enjoy.
Seeing these stacked blocks in such a way definitely sparks inspiration and it makes sense that Levy's skill runs across many different creative fields. Artist, technician, photographer, designer, video artist, he has experimented with it all and continues to push this creativity at his studio based in Paris.
For me, Arek's sculptural works are universal and can be interpreted across the world easily. They speak to our inner need for expression and creation. The spirit to progress and move forward in this world and achieve something of substance.
"Life is a system of signs and symbols, where nothing is quite as it seems." – Arik Levy