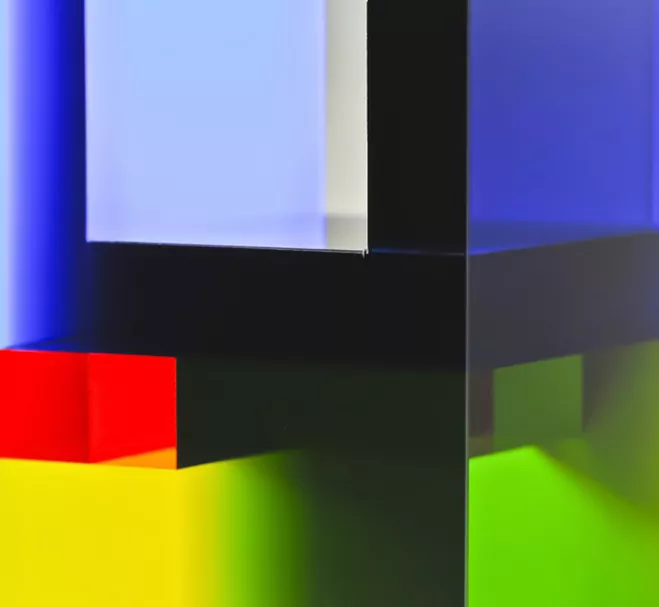 Communicating Abstract Thoughts – Péter Botos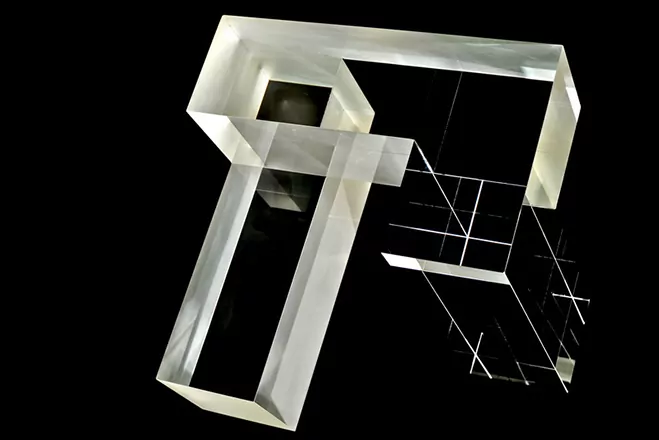 I just came back from viewing The Barcelona Pavilion designed by Ludwig Mies van der Rohe in Barcelona, Spain. The build is very special and intriguing geometrically, with hard edges and rectangular modules dividing the larger space in to smaller sections. With this inspiration in mind I've been looking to source work of a similar nature. An artist that instantly stood out as someone with coinciding principles, albeit in a different field, was Hungarian glass artist Péter Botos. He's been working with optical glasses to produce sculptures and complex glass compositions.
Originally he produced articles for everyday use, but since 2004 he's been making one-off sculptures like those seen here today. This gradual move in to the field of sculpture has really pushed his experimentation to a new level, originally he started producing the sculptures out of glass sheets, but later created block-like works of art which combined partially open and pierced forms with a bold choice of colours. His newest works for 2013 revolve around the L-shape and how these can be combined to create different glass structures, those being architectural pieces.
It makes sense that a fellow creative from Hungarian descent is a big source of inspiration to Botos, László Moholy-Nagy. The well-known abstract painter and photographer often used block colours and rectangular forms in his work, also geometric lines to break up the canvas. Coincidently for the last seven years Botos has contributed to the theoretical and technical training of students at the department of Glass at the Moholy-Nagy University of Art and Design in Budapest, Hungary. So it's great that he's passing on his knowledge to the next generation and producing these fantastic pieces of art for all of us to admire. Plenty more can be seen on his website linked below.