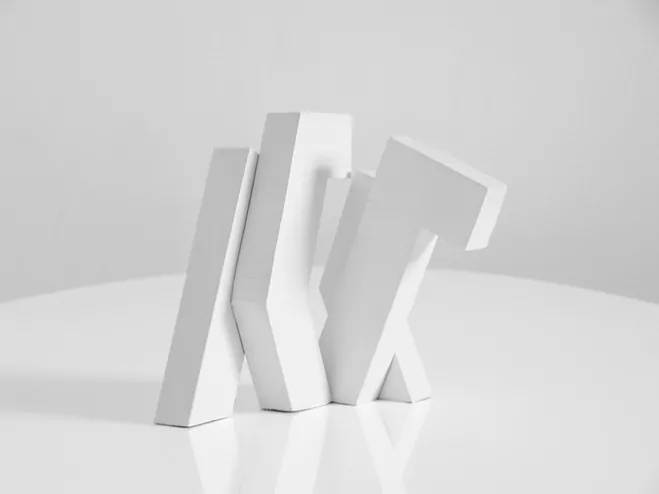 Exploring Empty Space – Sculptures & Drawings by Daniele De Batté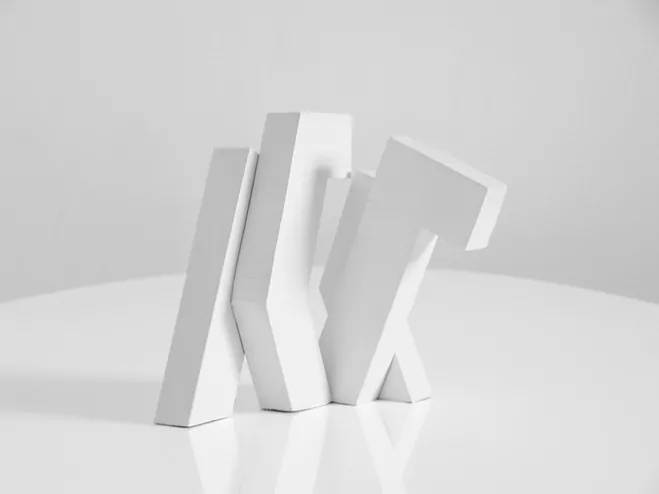 Mixing mediums is a great way to reflect on your work and to bounce different ideas across. Daniele De Batté attracted my attention for exactly this reason, she's been mixing a selection of drawings with her sculpture. Not only are they in a similar vein and compliment the sculpture, the works on paper are really interesting because she's used different methods, such as linocut printing, to produce them.
The sculptures and drawings were produced thanks to the graphic research that she started with studio Artiva. The theme revolves around the module, working with the idea of balancing positive and negative space. Interestingly she has selected purely black and white to experiment with, which actually lends itself to this empty space idea.
It's important to note that Daniele is a graphic designer first, so revealing the essentials is really important and we can see that here in these artworks. Although they seem random, many of the works are designed on a grid and are calculated using mathematical systems. I personally think this is how she's able to create artworks that look harmonious. Overall a really interesting project and I've placed some of my favourites up here for you to admire. More like this can be seen on her website linked below.