Fabricating Movement – Sculpture by German Artist Lotte Thuenker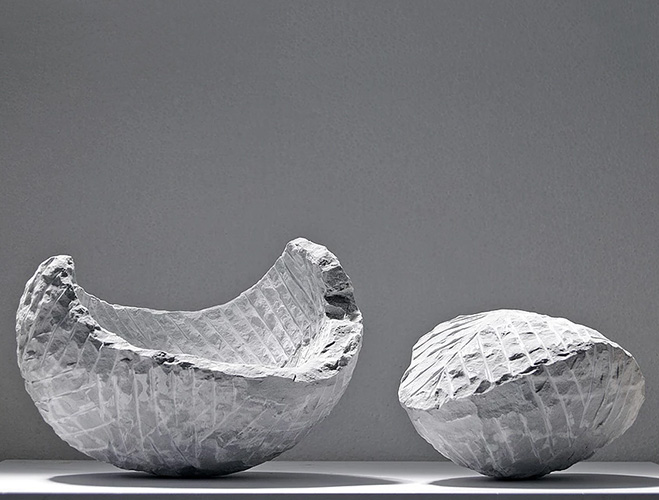 There's nothing more pure than taking inspiration from nature and putting this forward in your own work. Actually, for some unknown reason I feel as humans we are drawn to these works much more deeply as they seem to play with our senses and possibly hold slightly truer to our inner being. This is why I was drawn to the work of German creative Lotte Thuenker, a sculptor and artist who is now based between her home in Berlin and Pietrasanta in Italy where she is one of the three founders of the international sculpture studio Studio Pescarella.
Lotte takes much of her inspiration from the movement in the water, as well as the hulls of boats or shipwrecks eroded away by the current of the sea. Although these are a base point for her sculptures she takes these shapes and elaborates on them, incorporating spiral and circular forms, also playing with textured and polished surfaces to explore contrasts and how these play with us visually.
It doesn't surprise me that Lotte studied architecture in Berlin and worked as an architect for many years before becoming a full-time sculptor. You can see her eye for modern form is very accomplished and she is able to create works with real harmony. My favourite works are the wave-like forms similar to the ones that can be seen above, they are rough and rustic but perfectly balanced in shape. I urge you to see more on her portfolio below, she is a real inspiration. Enjoy.