Guiding Forms – Glass Prism Sculptures by Aurelie Abadie & Sauques Samuel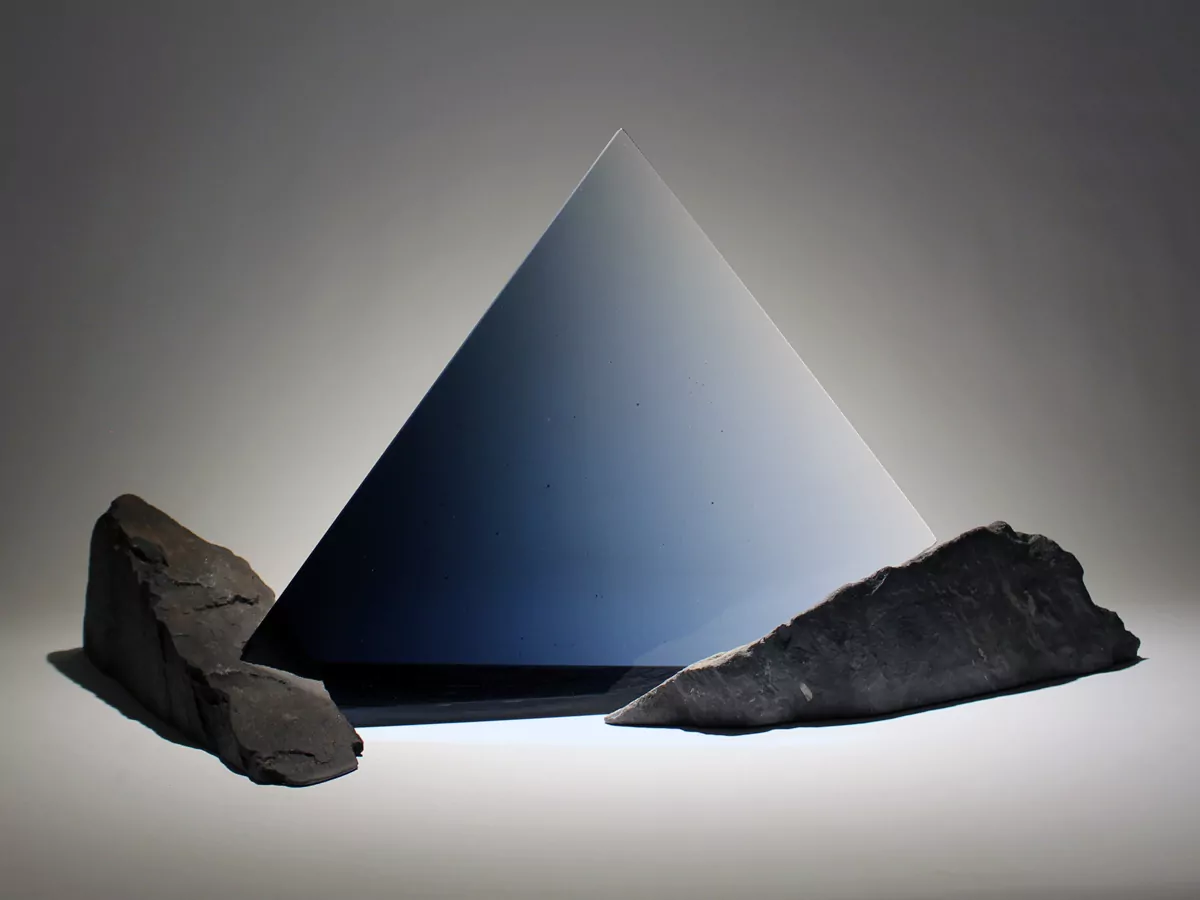 Mineral Design consists of design duo Aurelie Abadie and Sauques Samuel. These two talented creatives focus on the notion of sensitive space. Part of this exploration revolves around the idea of rock and glass, literally filling or juxtaposing a piece of glass with stone. The metaphor to replace emptiness with emotion and investigate the merging of two different worlds.
The prisms they create are either placed between rock or highlighted on their own. For instance, Un Passage VI is a perfect glass prism placed between two slate stones. The perfection of the cubed prism stands out against the dark irregular stone making for a contrast of dark and light, as well as transparency.
This concept of altering our perception has been displayed quite frequently on the blog. Isn't that what all art forms are trying to do? Art is, in a sense, an exploration of the world, and real art speaks of the ultimate depths rather than being just decorative.
Thanks to artists like Abadie and Samuel we can see art that dances on this edge between chaos and order, and also offers beauty. Beauty that nourishes the soul and at the same time teaches us to see.
http://www.mineral-design.com/