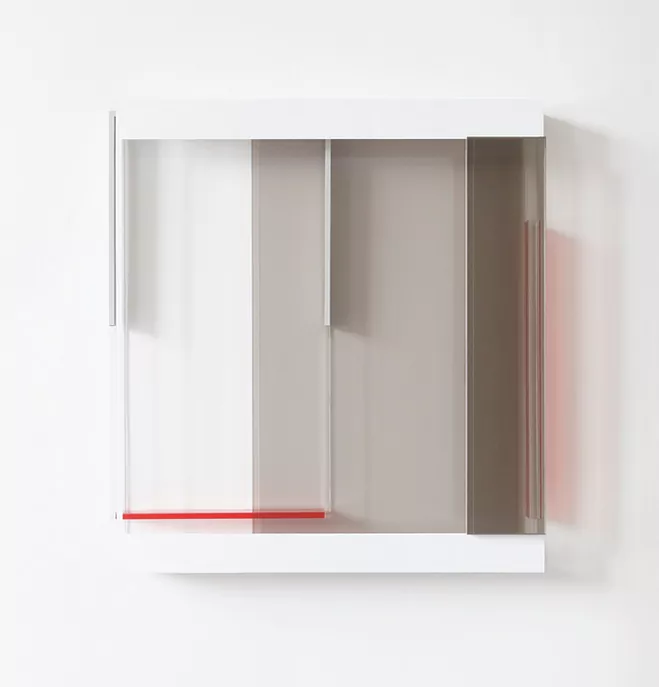 Harmonious Proportions – Acrylic Glass Sculptures by Visual Artist Maria Dukers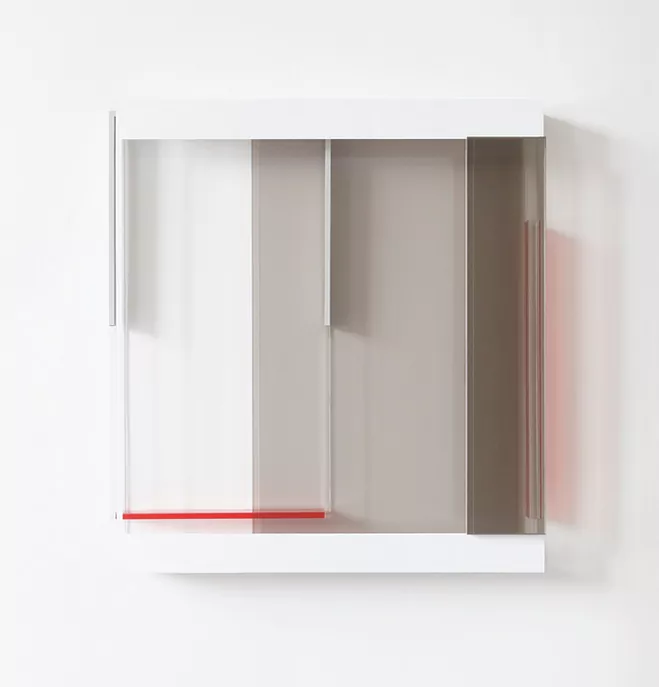 I know we've had a lot of sculpture on the blog lately but I couldn't resist showcasing these fantastic pieces by Maria Dukers. Sometimes you just have to go with the inspiration in front of you, and this happens to be it at this moment in time. Born in Madrid in 1974, Maria Dukers now lives and works in Brussels, Belgium. Her first works were paintings on glass, using abstract lines to create visual pieces of art. As time has progressed she's now moved on to creating art using Plexiglas and PVC adhesive tape, alongside other variations which include coloured glass panes.
What's interesting is her use of layering, from different angles you get a unique perspective on each piece. She's able to achieve this by building a perspex box, which is then divided by boxes inside and seperated by coloured portions and lines. It's no surprise then that Maria is a trained architect,who is accustomed to considering the structure, composition and contrasting elements of such a creation.
The clean lines and separation of colour remind me of De Stijl, an art movement founded in around 1917 in Netherlands. De Stijl proposed ultimate simplicity and abstraction, both in architecture and painting, by using only straight horizontal and vertical lines and rectangular forms. So it's quite obvious to see the links to these works by Maria Duckers, she's really been able to master this simplicity and create some beautiful works. I hope you like them too and will go on over to see her website to see more.