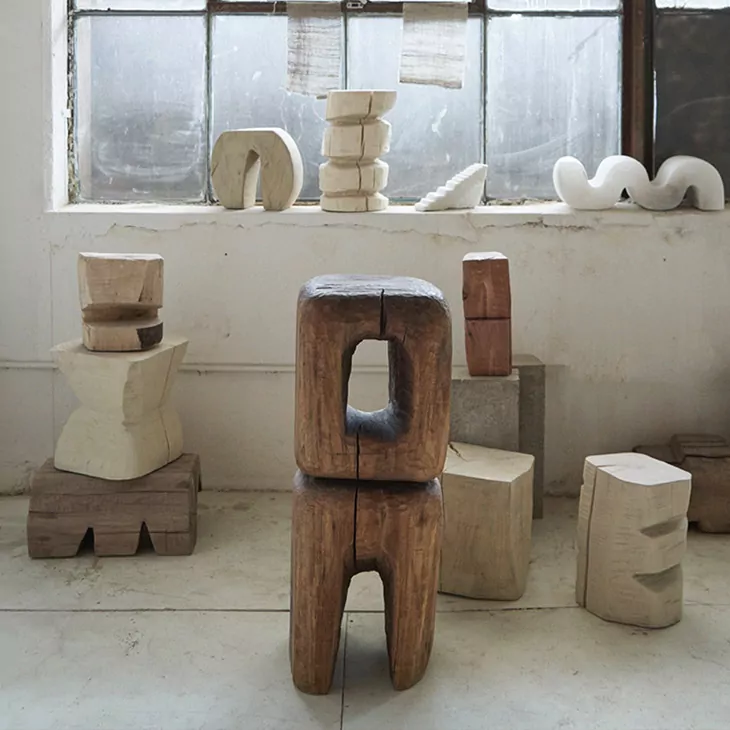 Honest Materials – Sculpture by Nadia Yaron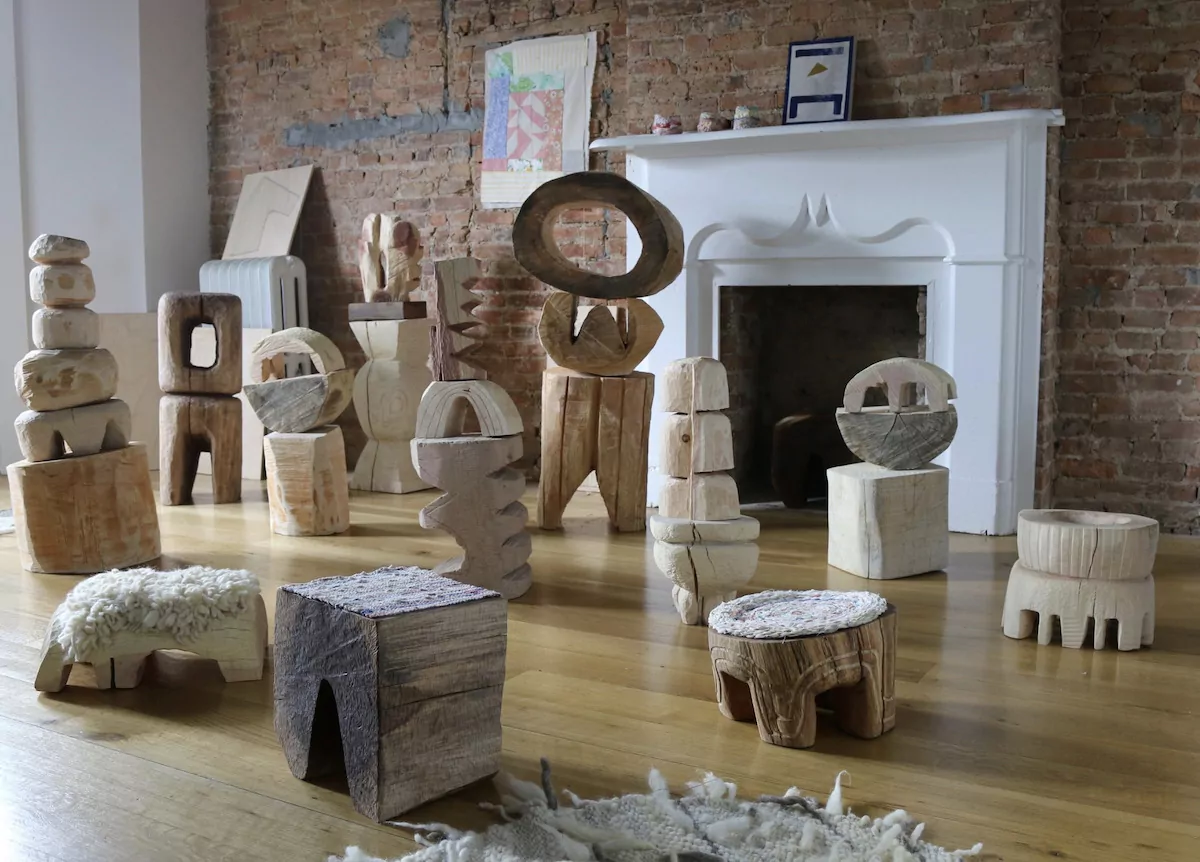 Many people overlook the aesthetic quality that craftsmanship brings to a piece of work. Often those small markings where the chisel strikes the surface, or a unique indent or natural blemish, create this aura of warmth that's impossible to be replicated in the manufacturing industry.
New York-based artist Nadia Yaron's unique wood sculptures inspired me. Although self-taught, this style is what ultimately interested me as her naivety in the construction of form leaves a playful aesthetic that's simple but fun.
Focusing on crafting with axes and hand tools, Nadia looks to embrace the perfection of nature and the honesty found in natural materials. I'm certainly in awe of her can-do attitude. No matter how far technology brings us in terms of production, people will forever be searching for this human connection that artists similar to Nadia Yaron are able to bring us. See more from Nadvia via the link below.