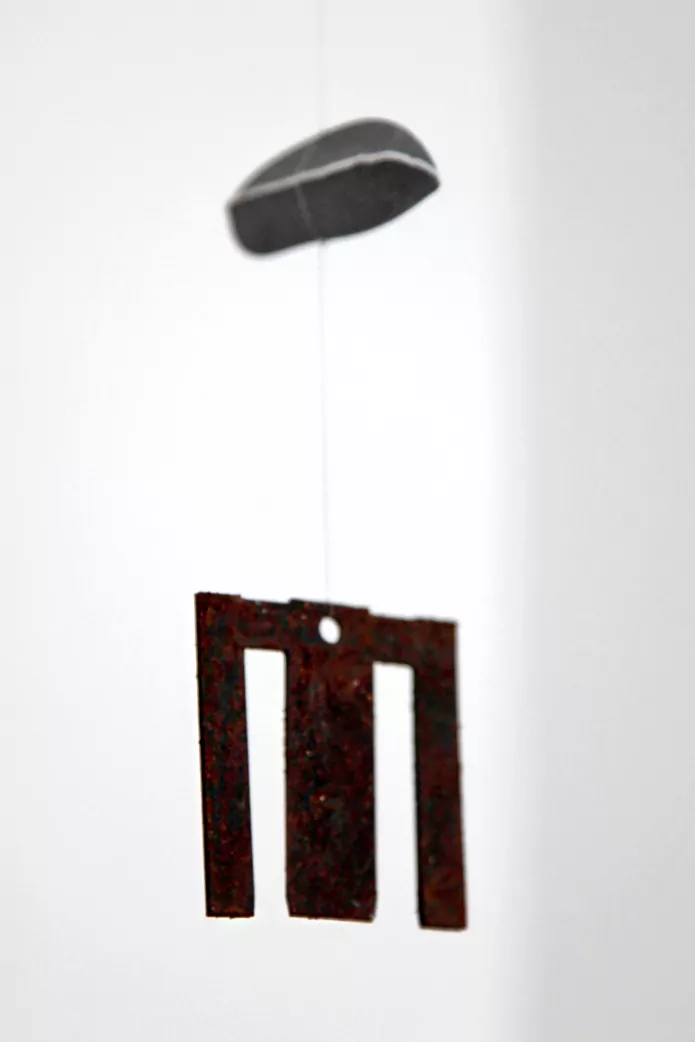 Kinetic Objects by Annett Bourquin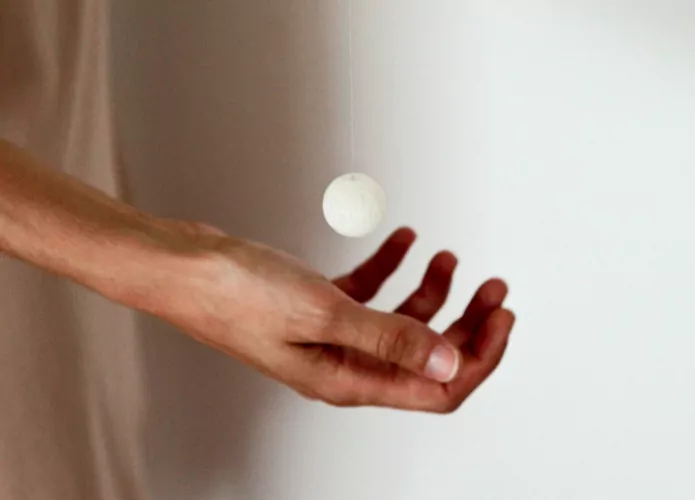 When thinking of mobiles (kinetic sculpture) I instantly recall the work of Alexander Calder, I think it's only natural considering the amount of experimentation the American sculptor went through in this field. Saying that, many other folk have dabbled in kinetic sculpture, Bruno Munari being one, but I find it inspiring the way in which the elements shift and move, swaying and changing in relation to one another. It's like gazing up at the sky and seeing the clouds float by, catching glimpses of shapes and using our own creativity to mould them in to understandable forms. Depending on the sculpture itself, sometimes it feels like there's a never ending amount of combinations. I suppose that's part of the marvel, each making a unique composition.
Calder said that the underlying sense of form in his work had been the system of the universe, which you have to admit is quite the inspiration. His goal was to create a piece of poetry, where all the elements danced with the joy of life. These mobiles by Annett Bourquin reminded me of this joy, the surprising use of materials adds to the whole concept in my opinion. The mixed materials, such as stone, iron, wire, plastic, even air plants, all found in and around Lisbon make these mobiles even more intertwined with nature. There's not many ways you can bring that much needed quality in to the home, but this is certainly one.
Annett herself happens to be a designer and photographer. She says that her inspiration has been Japan, which taught her simplicity and the beauty of time, also Africa where she learnt about imagination, being able to see something useful and beautiful in any humble matter. Obviously the use of material is a nice touch but these are very well formed and I appreciate their geometric properties, so visually they're quite stimulating. Annett owns a small shop online that sells her handmade goods titled ADAISM, all of these being produced in very limited runs. So I recommend keeping an eye out and bookmarking her website for future mobiles as she makes them, I certainly will be myself.