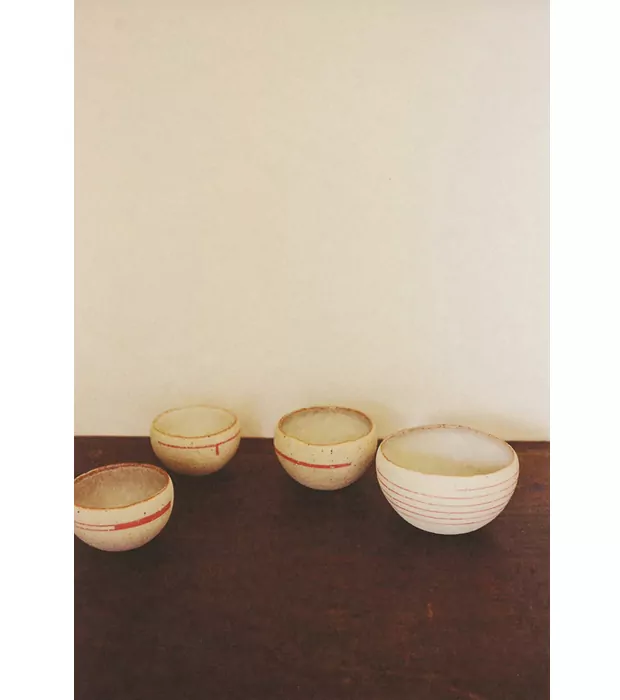 Objects by Keisuke Iwata
I found these amazing pieces by Japanese born Keisuke Iwata on his personal website which showcases lots of the individual items that he's made over the years. Above and below you can find some of my favourite pieces, not only the pottery itself but also the imagery in which has been shot. So gentle and simple, really refreshing to see photography like this on a dark and misty day that we're currently experiencing here in England.
Keisuke has been involved in many exhibitions to date, some of his most popular were his exhibitions in Paris and he's also well known in the art community in Japan. He originally graduated from the Nihon College of Arts University in sculpture and then studied under the Seto born potter Kawamoto Goro who is quite famous and holds many awards. I found out about Keisuke through an exhibition that he's showing his work at about the rice bowl, its functions and its values. There are many other potters who have absolutely stunning work on the exhibition page so I'd recommend checking them out if you have a chance. I was blown away just flicking through the different portfolios.