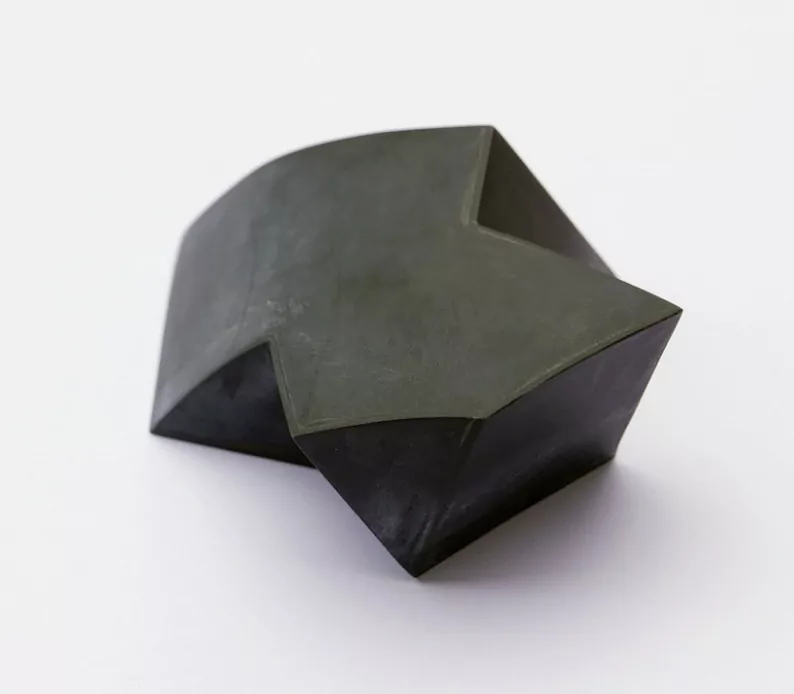 Observations of a Landscape – Metal Sculptures by Dutch Artist Simon Oud
Today I selected the work of talented Dutch artist Simon Oud based in Rijnsburgstraat in Amsterdam. Most of the objects that he makes are constructed from zinc, sometimes combining this metal with brass. He builds them by constructing an image in his head that is then drawn out and experimented with using paper and cardboard. Once a form is decided upon he begins to fabricate them by cutting and bending the metal, joining the sheeting using various soldering techniques that create smooth flowing forms with angular lines.
It's interesting to note the influence of landscape on his works, creating these abstracted forms from his personal observations growing up in North Holland, specifically the dikes, polders and Dutch agrarian buildings prevalent in these areas. He is constantly on the search for the border between form and space. Although these are made from a strong, rigid material, the way in which he constructs pivot points on the pieces gives a feeling of landscape through the randomness and jaunted nature of the final objects.
Another point that interested me was that due to the size of the constructions, sometimes being small enough to hold in one or two hands, they give off a kind of warmth that is rarely seen in metal sculpture. I picked out a few of my favourites from his portfolio and hope you will view more on his website linked below. He has plenty on offer and you definitely won't be disappointed.