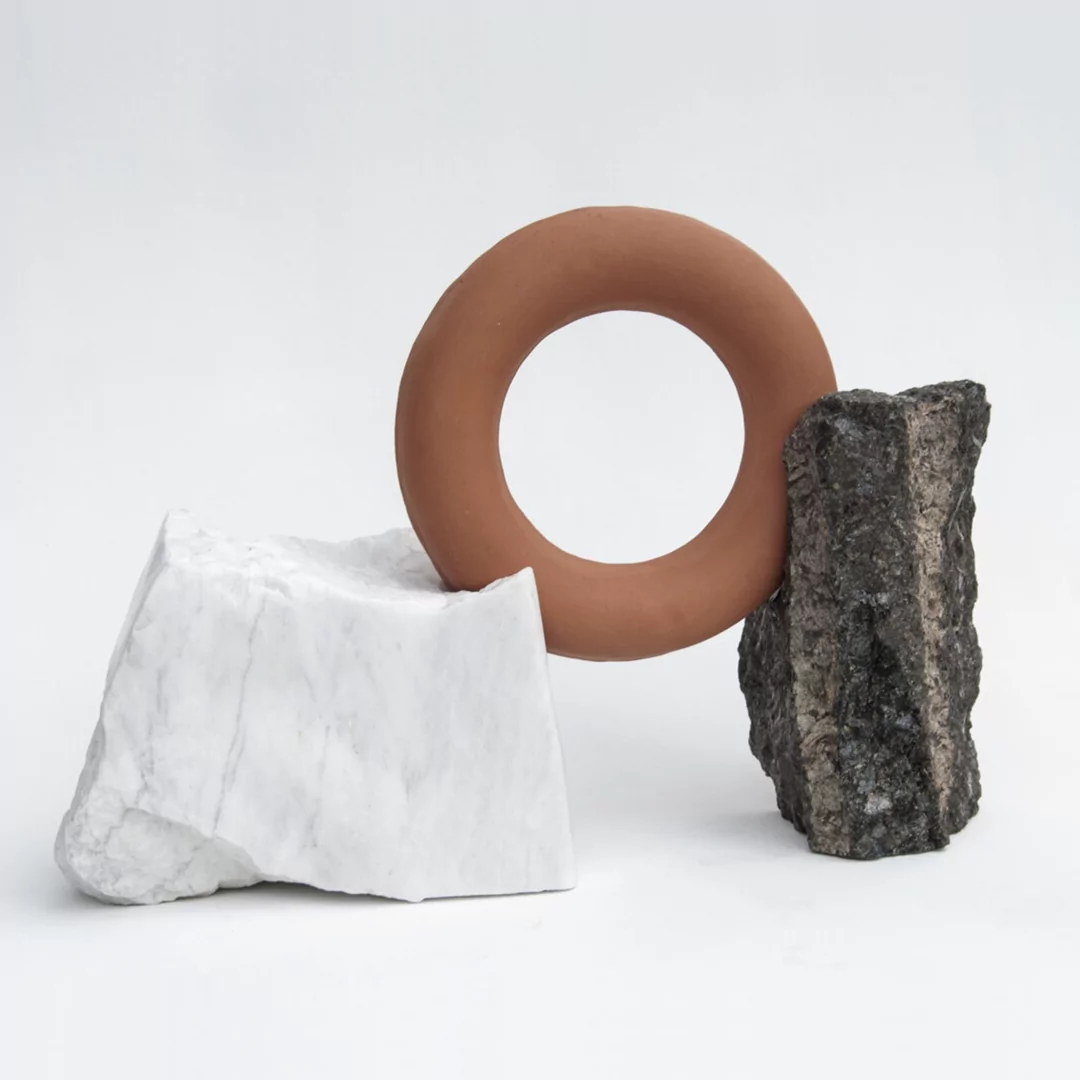 Sensorial Sculpture – The Stoneware Ritual by Kaja Dahl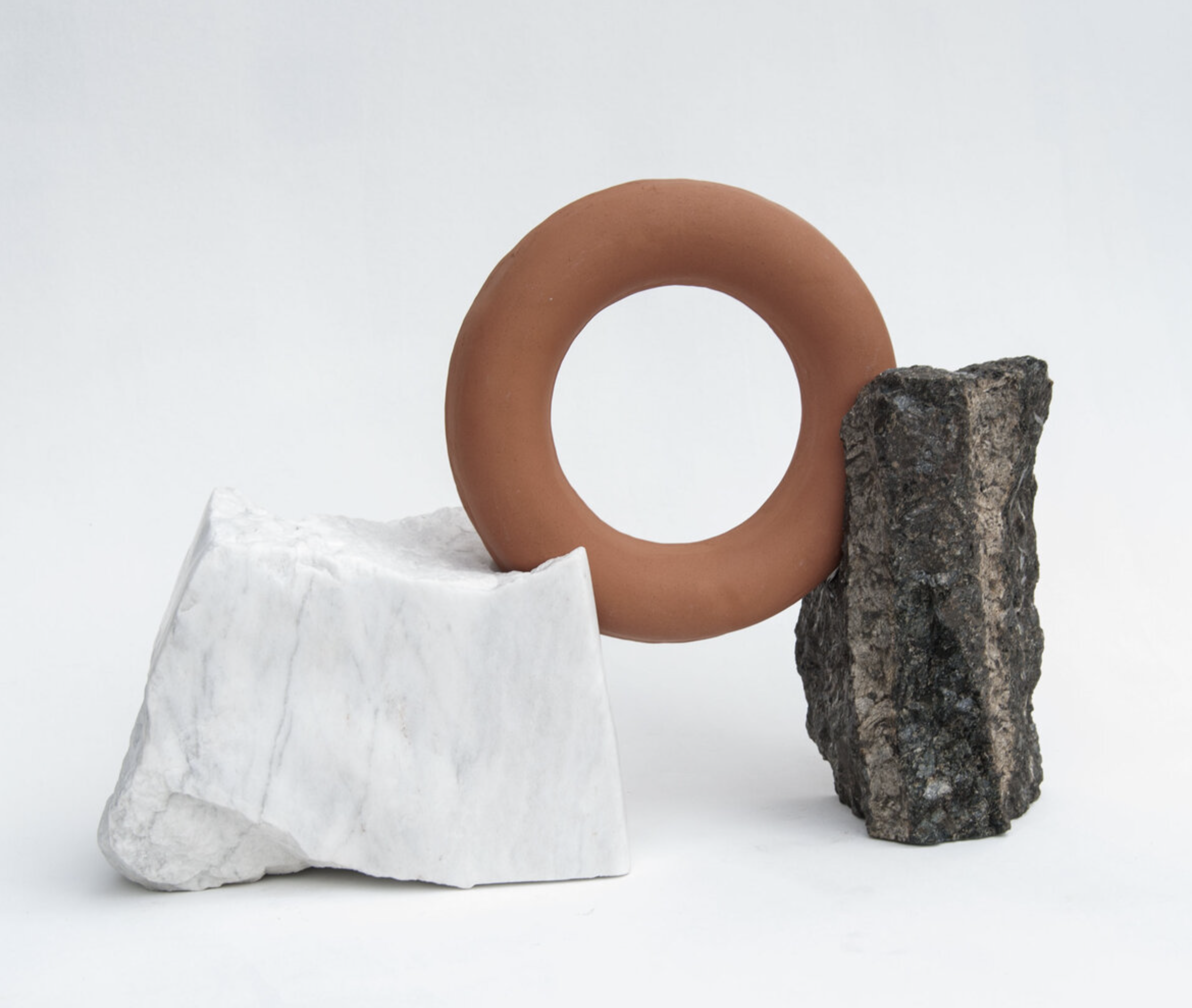 Norwegian artist Kaja Dahl uses materials with opposite properties, such as porcelain and rock, to create abstract sculptures that connect us to the world of rituals. At the same time, her unconventional yet balanced compositions make us think of nature's capricious formations and invite us to notice the contrasting textures of the objects that surround us. While formally diverse, all her works speak to our senses.
Kaja grew up in Oslo where she studied classic art. Later on, she earned a BA in product design from Beckmans College of Design in Stockholm, and a MA in Design from Ecal, in Switzerland. This eclectic background inspired Dahl to work in olfactory design for a few years before setting up her atelier in 2016. Next to her sculptural objects, nowadays Atelier Atelier Kaja Dahl specializes in sensory and fragrance design and has collaborated with companies, like Christofle and Jim Thompson, to create products that combine design, craft, and production. Over the years, Kaya has blended these lines of work as she has produced sculptural-handmade diffusers and what she calls "fragrance sculptures." This innovative approach to design has granted her work international recognition. For instance, in 2020, she was the winner of the Bo Bedre Design Awards accessory of the year and, in 2018, she was shortlisted for the Dezeen design awards for an emerging designer.
In her recent exhibition at Oslo's Galleri Format titled The Stoneware Ritual, the distinctive features of Dahl's creative practice are condensed. In this series of sculptures, the contrasting rough and soft textures of carved and raw stone and terracotta and porcelain come together in sculptural compositions. Through these works populated by organic and geometric shapes, Kaja seems to reinterpret the ancient techniques used to create ritual artifacts that, in this case, open the possibility for contemplation. These works also play with our senses as they make us wonder, for example, how the delicate porcelain circles or terracotta rings can stand without breaking in between two hard rocks. It is as if Kaja is inviting us to touch these works and have a poetic and sensory experience.